Discover more from The Auburn Observer
Deep dives into the stats, strategies and stories of Auburn football and basketball
Over 3,000 subscribers
Aubserver Mailbag 2: Let's talk about the Kentucky game, shall we?
Plus: Over/unders for 2020, first play predictions, more offensive line talk, sideline fashion, Isaac Okoro and a truly wild plan for a 353-team NCAA Tournament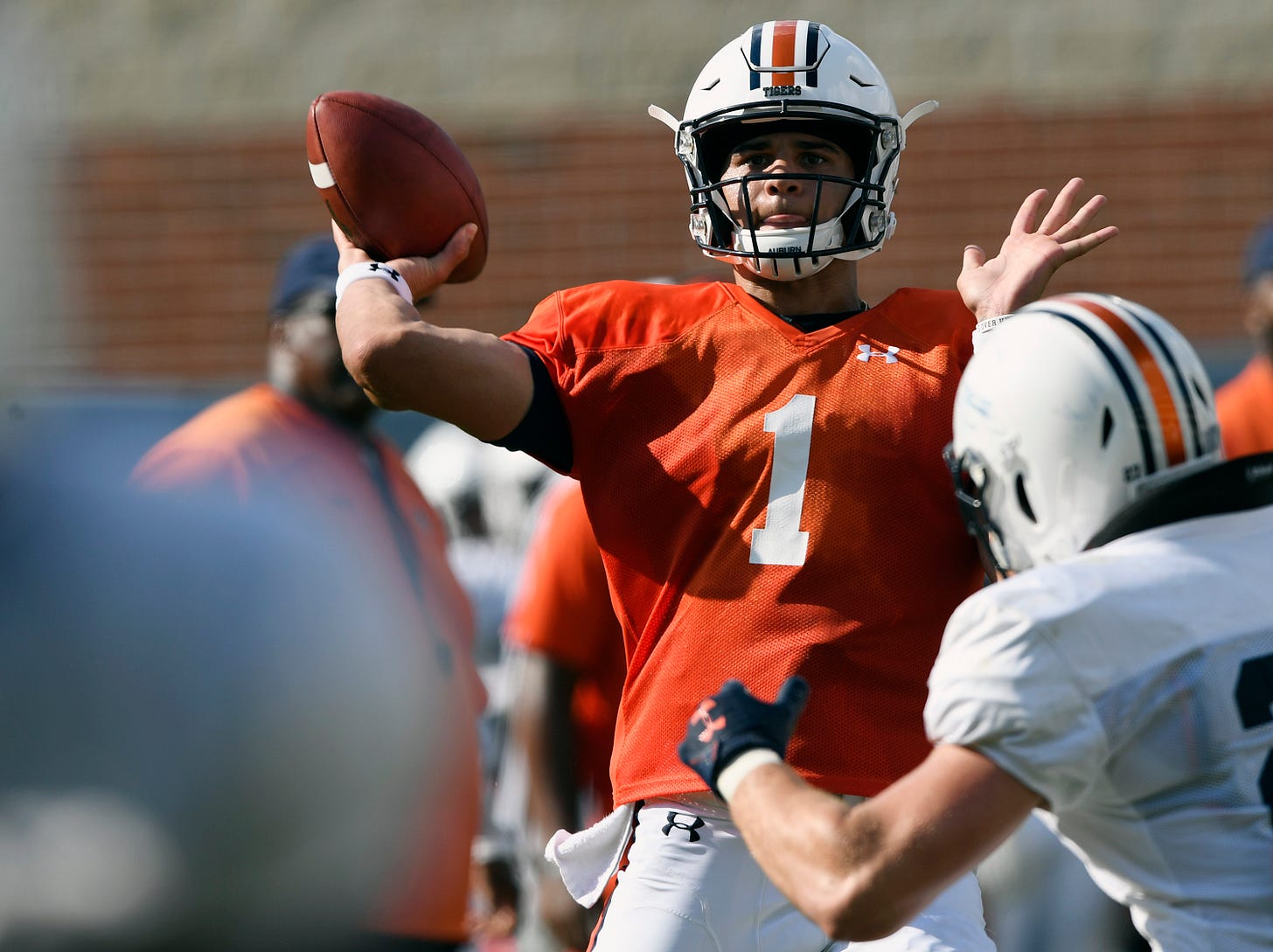 Former QB Joey Gatewood (Todd Van Emst/Auburn Athletics)
---
Thanks for checking out The Auburn Observer. For the month of September, every story and podcast will be free. Starting October 1, The Auburn Observer will switch to a paid newsletter. If you haven't already, please subscribe using the button below to get new posts sent to your inbox. If you enjoy our work, make sure to tell all your fellow Tigers fans to join us.
Welcome back to the Aubserver Mailbag, your weekly place to ask me questions about virtually anything inside and outside the Auburn sports universe. We're doing these every Friday, so send me questions anytime on Twitter @JFergusonAU or email them at the1andonlyJF@gmail.com.
This is a massive sophomore mailbag, so let's get right to it.
Wow, y'all really wanted to talk about Kentucky this week.
Kentucky brings back a ton of experience on both sides of the ball, particularly a defense that finished No. 34 in the SP+ ratings last season. According to Bill Connelly's returning production formula, the Wildcats rank No. 25 in the FBS for 2020 — and that list includes all of the teams that aren't playing in the fall.
The Wildcats' defense is one that should command a good amount of respect. It finished No. 36 in yards allowed per play, and it didn't give up more than 400 yards in a single game after Week 3. Granted, some of those lower numbers had to do with the clock-eating, run-heavy offense that Kentucky switched to when Lynn Bowden Jr. had to take over at quarterback, but it still was strong on a per-snap basis.
That brings us to quarterback Terry Wilson. In 2018, Wilson led Kentucky to an excellent 10-3 record, which included a great performance from him in a streak-snapping win over Florida. Wilson returned in 2019 but missed most of the season with a torn patellar tendon that he suffered during Week 2 against Eastern Michigan.
Wilson isn't a stellar passer, as he ranked 12th among the SEC's 14 starting quarterbacks in yards per attempt in 2018, despite having the third-best completion percentage. He recorded just 11 passing touchdowns to eight interceptions. On top of that, Kentucky's receiving room doesn't have any true stars at the moment.
But that's not a big problem for Kentucky, which prides itself on being a run-first offense behind one of the SEC's best offensive lines — even when it didn't have to run the Bowden offense. Wilson plays his part there by being a solid threat to keep the ball on options or extend plays by scrambling.
Last season, the running back trio of Asim Rose, Kavosiey Smoke and Christopher Rodriguez Jr. each averaged more than 5.5 yards per carry and scored six touchdowns apiece. Over the last five years, Kentucky has produced a steady group of impressive backs — such as Boom Williams, Jojo Kemp and Benny Snell Jr. — and this year looks to be no different.
The big test for Auburn will be slowing down Kentucky's ground game in its first game without Derrick Brown and Marlon Davidson up front. Wilson's numbers won't blow you away, but Kentucky was able to win a good number of games with him as a starter. The Tigers will definitely respect what he brings to the table in Week 1, and that Kentucky defense won't be a pushover at all for the new-look Chad Morris attack.
I don't think Kentucky has the star power to seriously challenge Georgia and Florida in the East, but this is going to be a weird year. Teams that can run the ball effectively might have an advantage on the pack. This has the makings of a classic line-of-scrimmage battle — Auburn has more talent, while Kentucky has more experience. Let's see which one wins out.
Mark Stoops said earlier this week that he expects Joey Gatewood to be cleared "soon." I'm not going to bank on the NCAA doing the right thing, but Stoops would know much more than me.
If Gatewood is cleared and plays, I wouldn't expect to see much more from him than some Wildcat snaps. Kentucky is full steam ahead with Wilson at quarterback, and Stoops even said if he got cleared, "it'll give us some depth there."
Gatewood is learning a brand-new system and wasn't expected to be the guy for the Wildcats in 2020 with Wilson coming back from injury. If he played, I would expect Auburn's defense to know just how much of a danger he could be in the running game from their previous practice battles. But I wouldn't say there would be an advantage for either side.
If I had to pick between the two, I'll say the second. But I have a gut feeling that Auburn will elect to receive if it wins the toss.
I'll predict a play that should be a staple for Auburn in 2020 with Morris at the helm: An inside zone RPO out of 11 personnel, with Bo Nix getting the option to either hand it off to the running back or fire a slant over the middle to either Seth Williams or Anthony Schwartz. Set the tone.
According to SEC Statcat, Auburn ran 32 Wildcat plays last season in 13 games. Arkansas, under Chad Morris, only had 5. In a 10-game season, 28.5 seems high. I'll go under.

In 13 games last season, Auburn running backs recorded 28 receptions. At Arkansas, running backs recorded 43 receptions in 12 games. This one will be close, but I'll go over, considering how much emphasis has been put on the backs catching passes this offseason.

Bo Nix averaged 219.6 yards of total offense per game last year. To hit 3,300, that number would have to jump to 330 per game — or 300 with a bowl game. Only 14 quarterbacks averaged that amount of offense per game last season, and most of them played in the Group of 5 or the Big 12. I'll go under.

As for the COVID question, I'll pick under, knowing that the most likely option is a push. Call it wishful thinking. It's 2020. I want to have some optimism that this can be done safely. Better than the alternative.
Is it possible? Sure. Auburn's offensive line last season was fairly mediocre at run-blocking, and that's going to be a huge factor in how much the offense as a whole is able to improve in 2020. I will say that the Tigers' front five in 2019 was solid-to-good in pass protection, which will be harder to replicate with four new starters.
Judging by the skill sets of some of the players we've heard to be leaders up front in the offensive line battles, I think the run-blocking ceiling of the 2020 line could be higher than what we've seen the last two seasons. And, fortunately for Auburn, that 2020 line should look similar to the one it rolls out in 2021. This feels like a foundation-building year, and it might be rough early as a bunch of new starters work out the kinks after not having anything close to a normal preseason.
Only time will tell if Jack Bicknell's way of doing things up front in terms of technique clicks with this group of players. He's got a good track record, and he has quite a few players that should be around for more than a season battling for first-team reps. I think patience will have to be key for this group. If it can create better holes for the running game and stay solid in pass protection, improvement is possible. It'll probably just take some time.
How do you think the limited stadium attendance will affect Auburn's home-field advantage? Will we see better offense due to improved communication? Worse defense without the help of the crowd?

Jeffrey B.
My head tells me Auburn should have better offense away from home — good year to play both Georgia and Alabama on the road — and, likewise, face better offense at home. I still expect Auburn's defense to play well, but it'll just be easier for opponents to get things communicated without a sellout Jordan-Hare Stadium crowd making life difficult. And the positive is that, for the most part, every team is in the same boat.
What would the offense look like if, God forbid, all hell breaks loose & Bo Nix can't play? Can Gus form some avant garde Lynn Bowden offense around Caylin Newton?

Also, on a scale from 1 to literally having a heart attack while watching, how good was FTR vs. Omega & Page?

Billy E.
From what has been said by Malzahn and Morris, it sounds like Bowling Green transfer Grant Loy could be the new quarterback if Nix went down. It would be between Loy or Cord Sandberg. Auburn's offense wouldn't change drastically in terms of strategy, it would just be missing its very talented young quarterback. Loy and Sandberg's styles aren't far off from Nix. I would expect Caylin Newton to stay at wide receiver unless it's a real emergency — and, on top of that, he's developing well there.
I would give FTR vs. Omega & Page from AEW All Out last weekend a strong four stars. While The Young Bucks vs. Omega & Page from Revolution was a better match built on crowd reaction and memorable spots, this was just four dudes beating the tar out of each other. They made the most of a weird situation without many fans and after the Matt Hardy scare that seemed to throw off the momentum of the card.
I'm very excited that you're covering Auburn in a formal way again. Have there been any significant changes in how you cover the team? Has your access changed? Does Auburn treat you the same? Are you still using the old Athletic credentials to get into practices? War Eagle.

Auburn Elvis
Everything in the COVID-19 era is being done through Zoom, and I'm thankful that Auburn — specifically head SID Kirk Sampson — kept me on the email invitation list for those calls, even while I was unemployed.
We'll see about the press box situation. SEC regulations are cutting capacity for those in half. Honestly, if I have to be one of the ones who doesn't get a seat this year, I'm completely fine with that. I'm trying to get a new venture started, and there are a lot of people on the beat at well-established places that should be a higher priority for seats. I could still do what I want to do at The Auburn Observer without issue if it all had to be done away from the stadium. No one has practice or field access this year, anyway.
This year is all about adjusting on the fly, and I'm ready to do that. I'm just glad I have an opportunity to write about Auburn at all this season.
In order, from No. 1 to No. 5: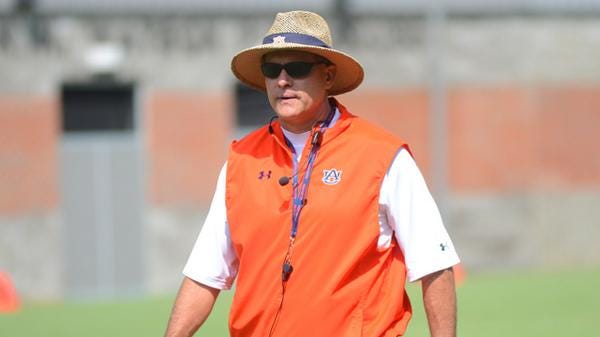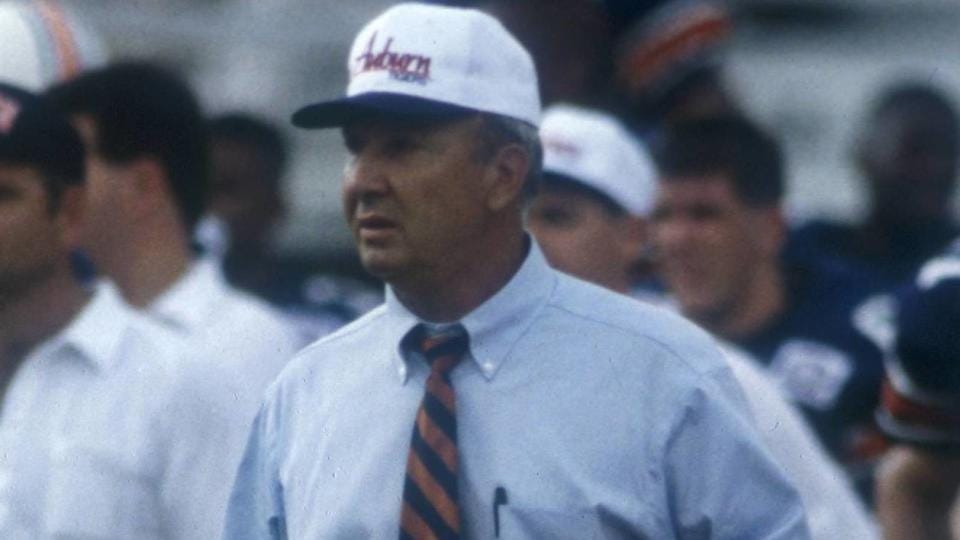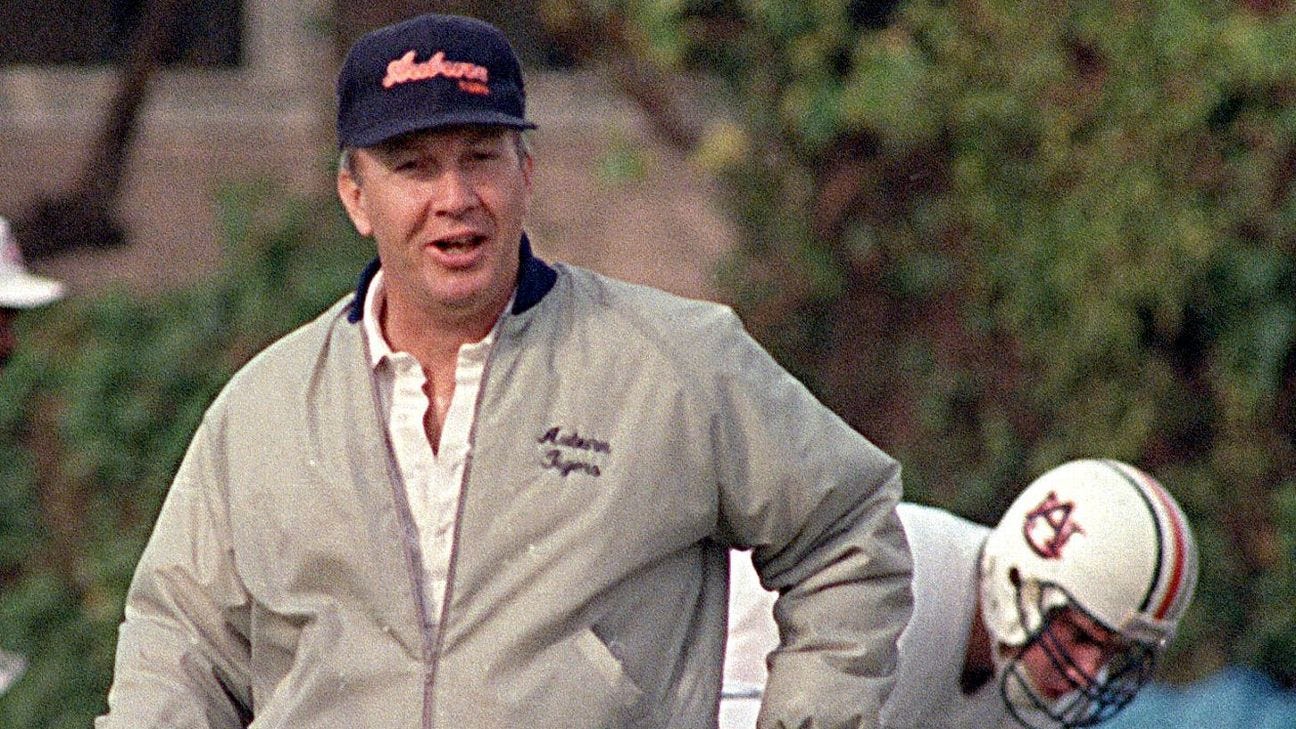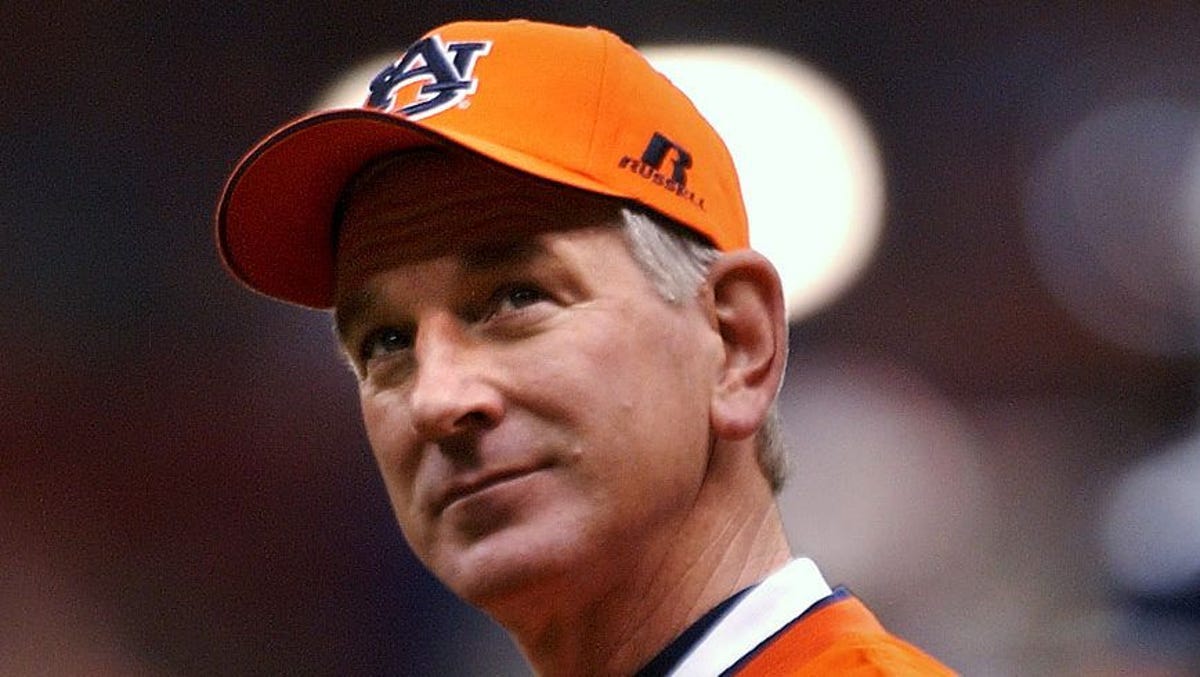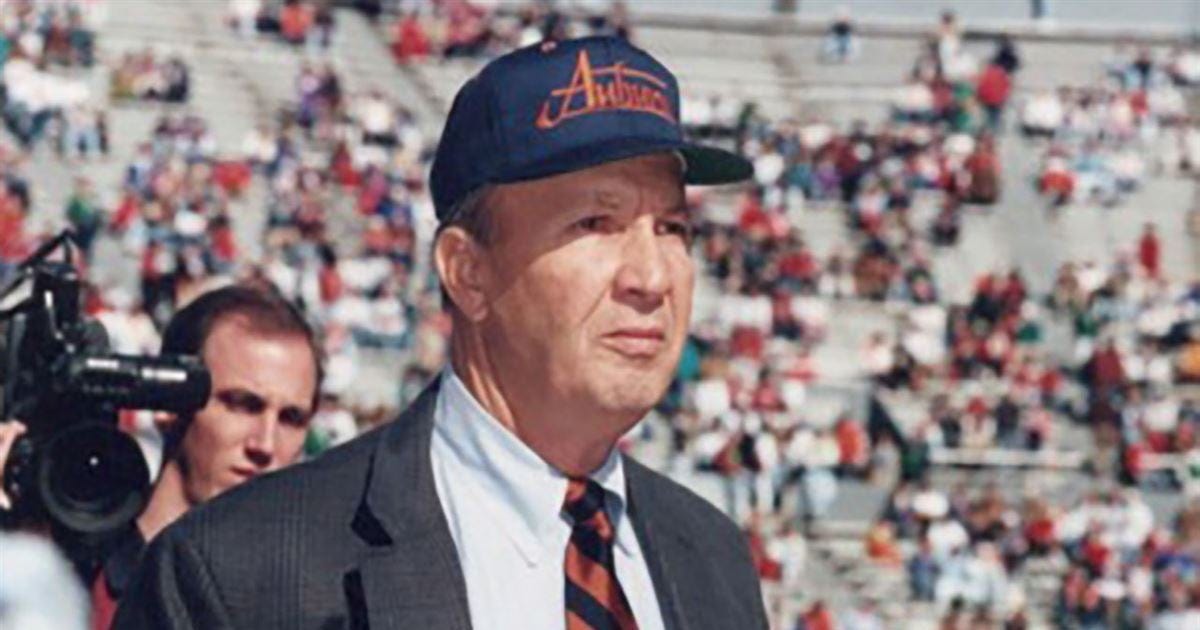 Please give your ideal format for a 353-team NCAA Div 1 basketball tournament.

Josh W.
When this plan that was floated by the ACC coaches came out Wednesday, I was all for it. The NCAA Tournament is already an illogical way to determine a champion, so let's lean in on fun.
My model is similar to the FA Cup in English soccer. For those who don't know, every team in the English soccer pyramid gets to play in a giant knockout tournament. (There were 736 teams in the last one.) The smallest leagues start first, and the pool is whittled down with new leagues phasing in until the Premier League joins in what is basically the ninth round.
The other thing that I'm taking from the FA Cup is the absence of a bracket. Each round is redrawn, with little restrictions on who can play who. No more regions of death or easy paths for blue bloods. It's all up to the luck of the draw.
I'll only have two pools of what I'll call "qualifiers," which are the teams that would make the normal field in the NCAA Tournament. The two pools are made up of the 32 regular-season conference champions and 32 at-large bids picked by the selection committee. Think of it as an old-school, pre-First Four era field, just cut in two parts.
Qualifying Round 1: The two worst teams in college basketball — record-wise, that would have been 3-29 Holy Cross and 1-28 Kennesaw State last season — play against each other to knock this down to an even number. 352 teams remain.

Qualifying Round 2: The bottom 63 teams in the KenPom ratings, which I'm going to use because I'm in charge, plus the Qualifying Round 1 winner play each other in 32 games. 320 teams remain.

Qualifying Round 3: The 256 non-qualifiers play against each other in 128 games. Yes, that's everybody else. 192 teams remain.

Qualifying Round 4: The 128 remaining non-qualifiers play against each other in 64 games. 128 teams remain.

Qualifying Round 5: The 64 remaining non-qualifiers play against each other in 32 games. 96 teams remain.

Round 1: The 32 winners from Qualifying Round 5 are drawn against the 32 at-large bids in 32 games. At-large teams can't draw each other. 64 teams remain.

Round 2: The 32 winners from Round 1 are drawn against the 32 conference winners. (If you won in Round 1, maybe you'll get drawn against Robert Morris. Or maybe you'll get drawn against Kansas. Have fun!) 32 teams remain.

Round 3: The 32 winners from Round 2 are drawn against each other in 16 games. 16 teams remain.

Rest of the Tournament: Your typical Sweet 16, Elite Eight and Final Four — just with redraws every round instead of a bracket. Then it's the national title game.
In this system, the regular season becomes much more important and conference tournaments are nixed. (Figure out your own tiebreakers.) Power-conference teams can get a bye if they win their conference and avoid the at-large field. Smaller conferences get lumped right in with the big boys, giving them an extra surge of stakes in the regular season. And, if you wouldn't have been one of the 64 teams to normally make a tournament — good luck, you've got to play at least three extra games. But at least you made the field in this format! Yes, the bubble will be extra dramatic.
It's a messy and flawed system, but it would be entertaining. Cinderella stories would be even wilder. Blowouts would be less likely. Great matchups could happen earlier. And imagine the TV ratings on the draws alone. Embrace the chaos.
My strategy would be to quickly shoot kick-out 3s and pray Okoro doesn't recover in time. Also, I would be practically dead by the halfway point of 100 attempts, so I feel like 10 would be a major victory for us. Okoro gets at least 20 blocks and 20 steals.
Look, I know Bruce Pearl lost a lot of offensive firepower, but 60-plus points should be easy for the new guys.
(Real answer: Auburn football scored 31.3 points per game against SEC opponents last season. I think somewhere around 35 points per game would be a reasonable mark.)
I'm thinking everybody had a bowl of, like, butter pecan ice cream and watched a movie on television that ended before 10 p.m.
Why do you think Auburn recruited Dematrius Davis? The drought must end soon.
This weekend on The Auburn Observer: Thanks to technical difficulties on Thursday (sorry), a new episode of the podcast drops later today. Then, we'll break down what we learned from Auburn's week of practice and the latest scrimmage on Sunday morning.