Aubserver Mailbag 6: Can the Tigers turn things around on the offensive line?
Plus: Breakout candidates, Harold Joiner's departure, roster management, the Arkansas game, Pat Dye's formula, basketball and fried ribs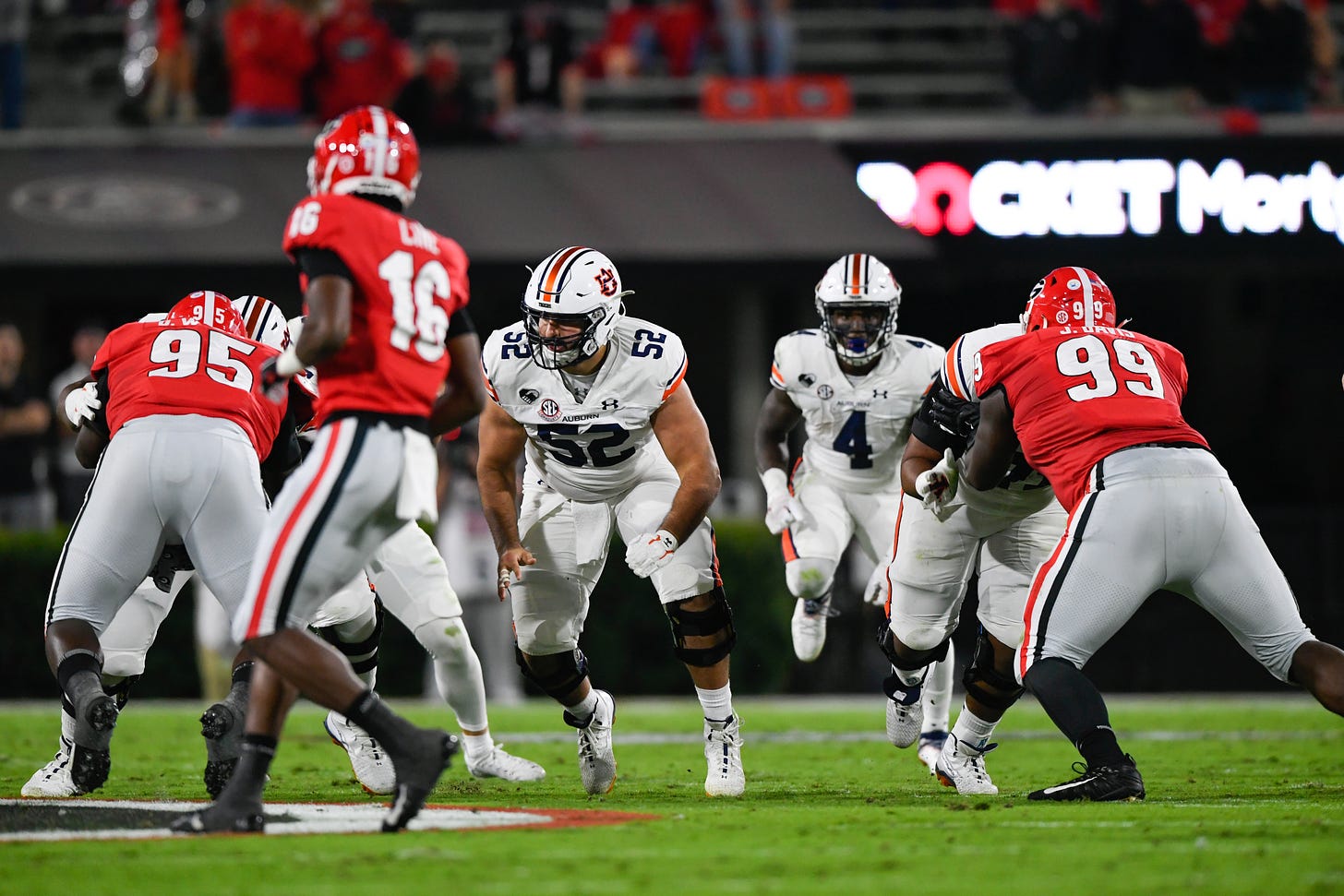 Auburn's offense vs. Georgia (Todd Van Emst/Auburn Athletics)
Well, that didn't take long.
Auburn's 27-6 loss at Georgia brought all of the attention back on a position group that was the focal point of the offseason for many fans — the offensive line. While the Tigers were able to hold off Kentucky up front, the trip to Athens was a different story.
And so, the majority of this week's Aubserver Mailbag is about that offensive line, what all has gone wrong there and what can be done to pull off a 2017-like bounce back. Also, there's a lot in here about the now-quite intriguing Arkansas game on Saturday and a quick look ahead to basketball.
We're now getting more questions than I can answer in a single mailbag, so apologies to all who didn't get in this time around.
Keep reading with a 7-day free trial
Subscribe to The Auburn Observer to keep reading this post and get 7 days of free access to the full post archives.