Aubserver Mailbag 8: How much of the offensive woes are due to scheme change?
Plus: Red-zone woes, Bo Nix, Seth Williams, Mark-Antony Richards, a sincere apology, PUNTS, bubbles, reflexes, Van Halen and Pannie George's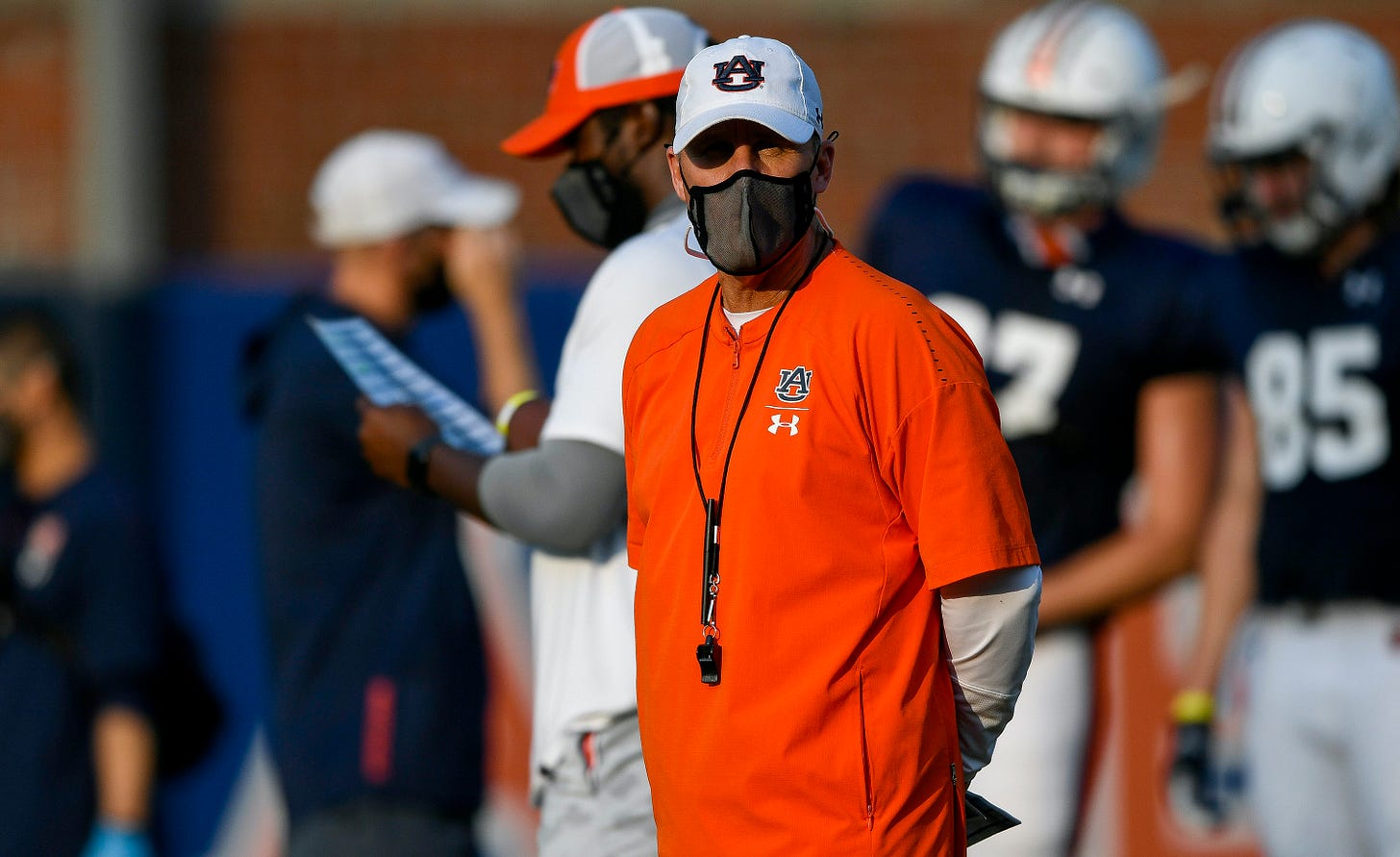 OC Chad Morris (Todd Van Emst/Auburn Athletics)
Sometimes, I wonder if I write a little too much about Auburn's offense on here.
Then I see the flood of questions I get about that offense in the mailbag. It's a pretty big deal, y'all.
Again, there's not much room for a long intro this week, so let's get right into it.
How much of the offensive woes outside of the o-line should we contribute to scheme change problems? Obviously a different offense, as I've never seen Auburn throw to one receiver 12 times. Is it just constipation, or are there systemic problems you see?

Judson M.
I was taught to grab your readers' attention early, so of course I'm putting the question that has the word "constipation" in it up top.
As I broke down in the Film Room on Monday and discussed further in my story on the offense on Thursday, I think Auburn's biggest problem right now is going all-in on the passing game despite a lot of signs going against it.
Look, Chad Morris was brought in by Gus Malzahn for a reason…
This post is for paid subscribers