Auburn isn't just committing too many penalties — they're happening at the worst times
The Tigers are once again toward the bottom of the SEC in flags, but the issue is bigger than volume. Here's a closer look at what's gone wrong.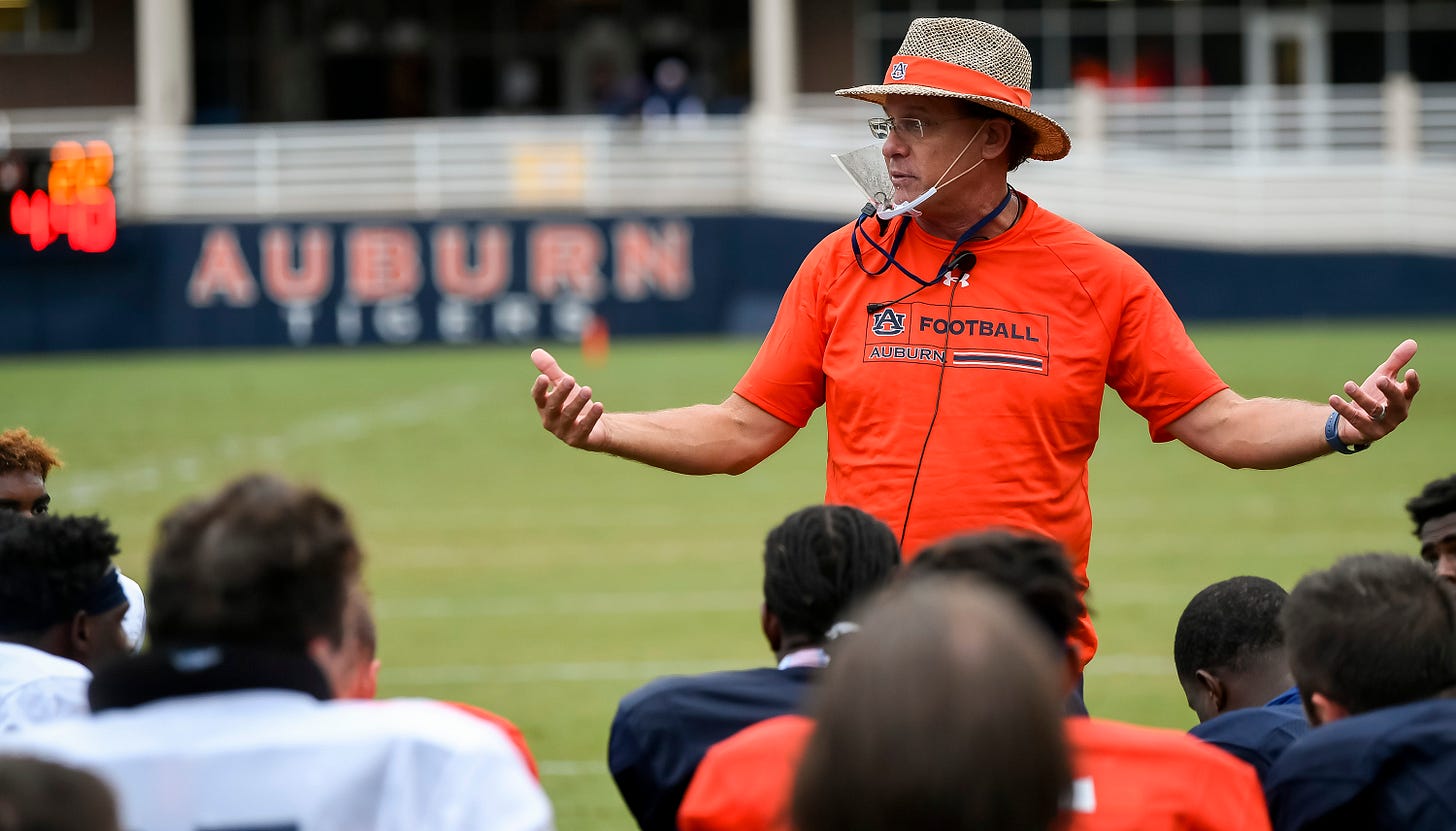 HC Gus Malzahn (Todd Van Emst/Auburn Athletics)
As Auburn left the field following its final fall camp scrimmage at Jordan-Hare Stadium in mid-September, Gus Malzahn was concerned about penalties.
"The thing that stood out to me is we had more penalties today than we had the two previous (scrimmages) combined," Malzahn said on Sept. 12. "Being two weeks away (from the opener against Kentucky), that's very concerning. We've got to get that cleaned up."
Malzahn's words might have been an omen for what came next.
Through four games this season, Auburn has committed an average of 7.5 penalties per game for an average of 60.5 yards per game. The Tigers committed seven penalties in each of their first three games before committing nine in an 8-point loss at South Carolina last Saturday.
"Disappointed in the penalties," Malzahn said this past Sunday. "You know, I always think that's coaching. That starts with me, and we've got to do a better job in that area."
Committing a high number of penalties…
This post is for paid subscribers