Auburn's OL found its groove. Now it must handle a major loss — and an unusual LSU matchup
A new-look front five overcame an early storm at UGA to produce solid results. Doing that without Brandon Council will be critical, starting this week.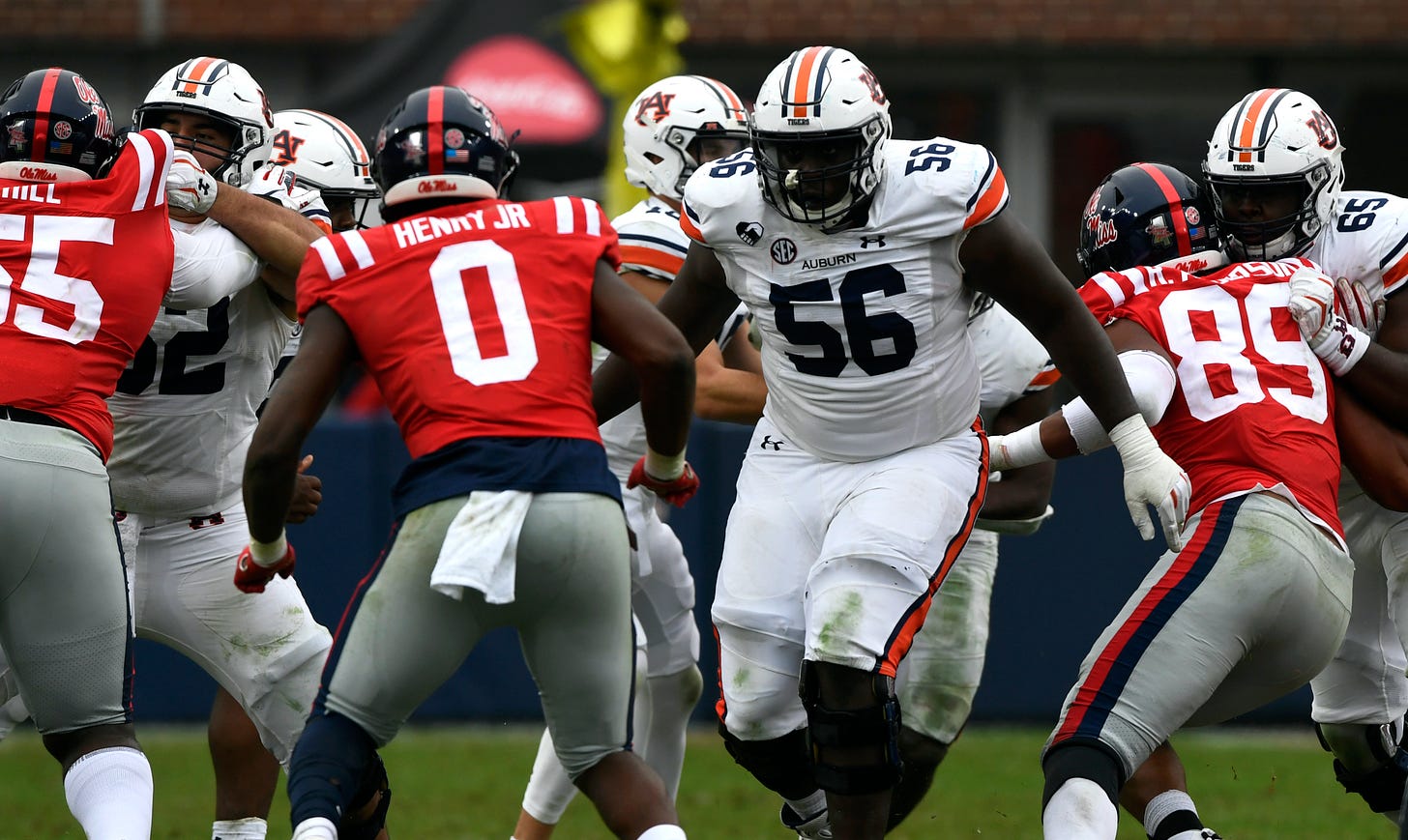 LG Tashawn Manning (Todd Van Emst/Auburn Athletics)
After a nightmare performance for virtually everyone involved with Auburn's offense at Georgia in Week 2, the Tigers' offensive line started to establish a rhythm in Week 3 at Arkansas.
That line paved the way for a strong ground game, as Auburn rushed for more than 250 yards against an SEC opponent for …
This post is for paying subscribers