Can Auburn's new-look pass rush get the breakout performance it needs at South Carolina?
The Tigers got to the QB more often against Arkansas, especially early. But they want more, and Week 4 could set the tone for the rest of 2020.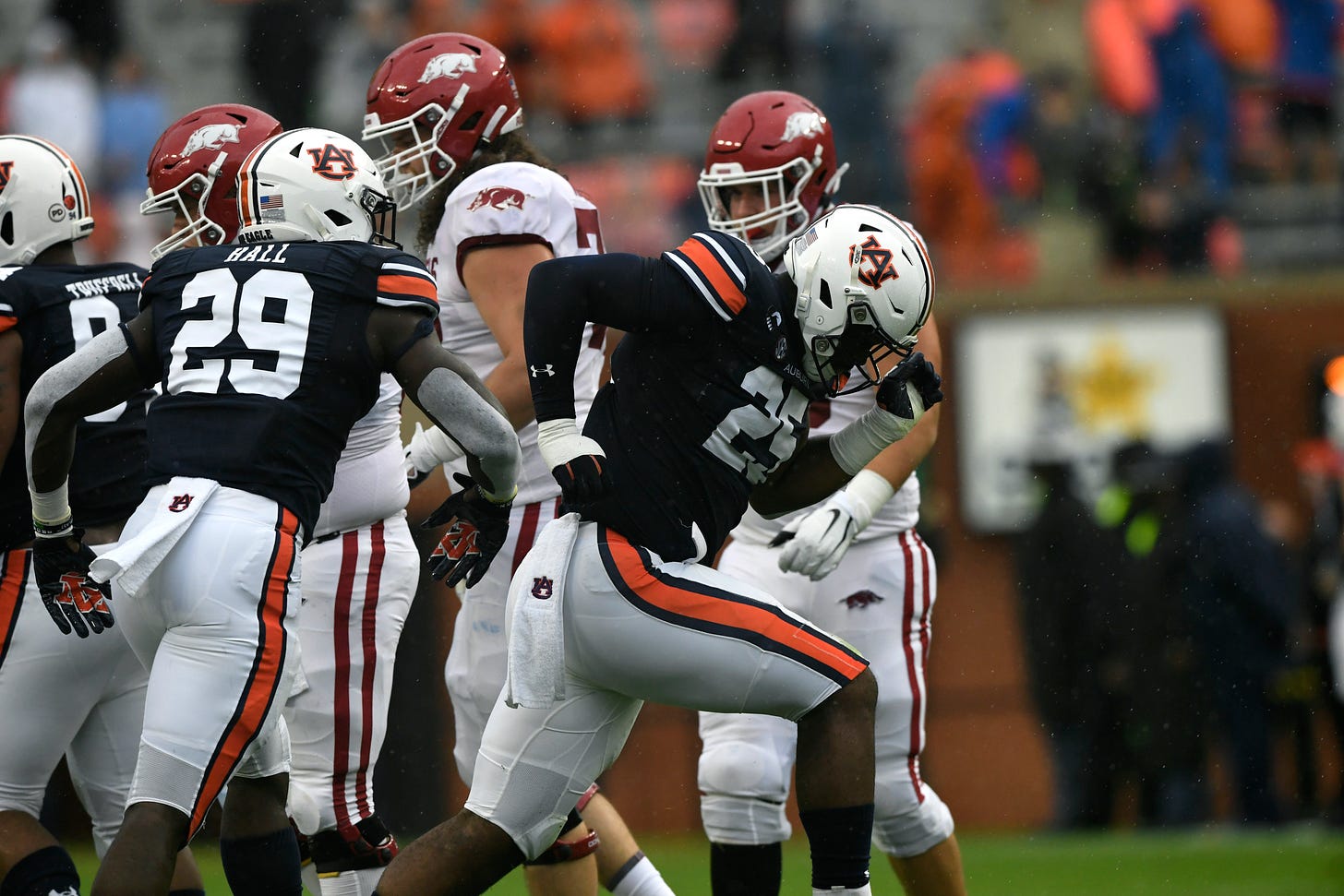 DE Colby Wooden (Todd Van Emst/Auburn Athletics)
Auburn's defense had its struggles last Saturday against Arkansas. But on the first drive of the game, the Tigers on that side of the ball made sure things were going to be different from their first two weeks.
As Arkansas faced an early third-and-3, Auburn's defense went with three down linemen — Derick Hall, Daquan Newkirk and Tyrone Truesdell — with Colby Wooden standing up at Buck. Next to Hall, safety Jamien Sherwood played over the top of an Arkansas tight end.
At the snap, Arkansas sent an outside receiver being covered by cornerback Roger McCreary on a drag route. Linebacker Owen Pappoe, while running to cover Arkansas' running back out of the backfield, collided with McCreary.
But by the time the running back broke open due to the collision, Arkansas quarterback Feleipe Franks was in trouble. Hall had beaten the Razorbacks' right tackle to the inside. As Hall got closer to Franks, Wooden broke free from Arkansas' left tackle and lu…
This post is for paid subscribers