Film Room: Auburn's latest offensive nightmare at Georgia was a total team disaster
Offensive line? Check. Quarterback? Check. Wide receivers? Check. Coaches? Check. From top to bottom, the Tigers' offense has plenty to fix.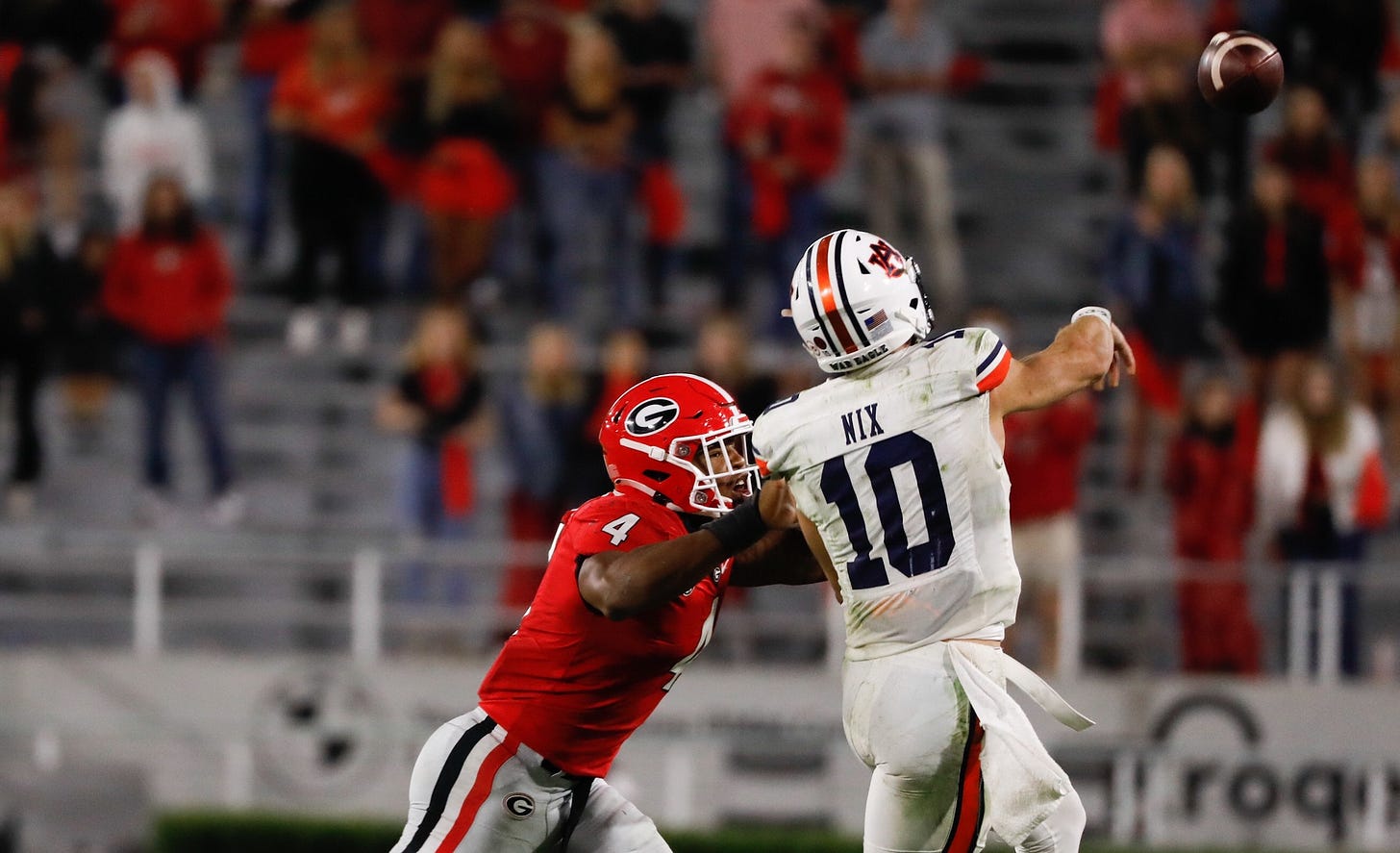 QB Bo Nix (Andrew Davis Tucker/Georgia Athletics)
When an offense puts up only 216 yards and two field goals against a major rival — and one that has dominated said offense in recent seasons — the criticisms of the fan base are going to be fast and furious.
After Auburn's 27-6 loss at Georgia on Saturday night, social media and message boards were on fire.
Some blamed the Tigers' offensive line. Others highlighted quarterback Bo Nix's struggles. Several looked back at some key drops that could have gone for big plays. Many pointed toward head coach Gus Malzahn and offensive coordinator Chad Morris.
But who deserves the blame for Auburn's disastrous offensive performance in Athens?
The answer is, for the most part, everyone.
With just one small exception, basically every aspect of the Tigers' offense can find major faults in what happened Saturday.
And that makes a lot of sense. Football, especially on offense, is a collaborative sport. The skill position players need the line to execute, …
Keep reading with a 7-day free trial
Subscribe to The Auburn Observer to keep reading this post and get 7 days of free access to the full post archives.