Film Room: Auburn's receivers and tight ends brought their A game in a blowout of LSU
Plenty of deserved attention will go to Bo Nix and the Tigers' dominant defense. But the WRs and TEs were the real MVPs on Saturday.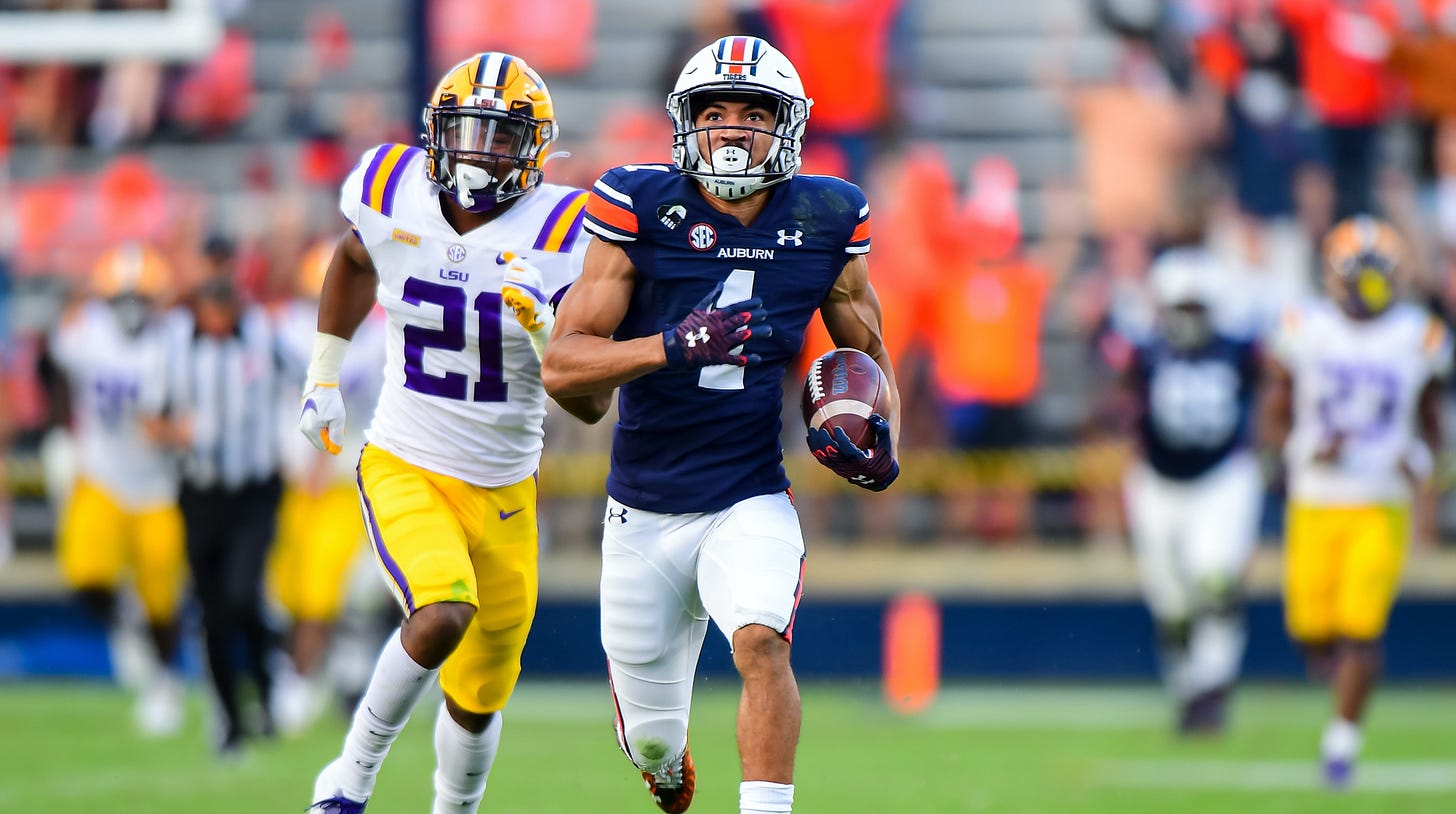 WR Anthony Schwartz (Shanna Lockwood/Auburn Athletics)
Heading into Saturday, Auburn's game plan against a bizarre LSU defense wouldn't have been hard to figure out.
LSU had the SEC's best pass rush and one of the most talented players in college football in cornerback Derek Stingley Jr. LSU also had recent issues giving up huge plays both on the ground and through the air. If Auburn could keep the rushers off of Bo Nix with handoffs and get the ball out of his hand quickly, there were opportunities for consistent production.
Bo Pelini's LSU defense got a lot wrong against Chad Morris' Auburn defense in a 48-11 beatdown. However, it looked like the Bayou Bengals were focused on slowing down Tank Bigsby, who had just rushed for 100-plus yards in his last three games, and the rest of Auburn's rushing attack.
Bigsby still had his moments, along with Shaun Shivers, and he found the end zone twice. But Bigsby only had 4.7 yards per carry, which was a step back from his usual form this season. …
This post is for paid subscribers