It might be now or never for Auburn's offense in 2020
Under Gus Malzahn, the Tigers have taken advantage of bad defenses to turn around seasons several times. Ole Miss is a chance they can't pass up.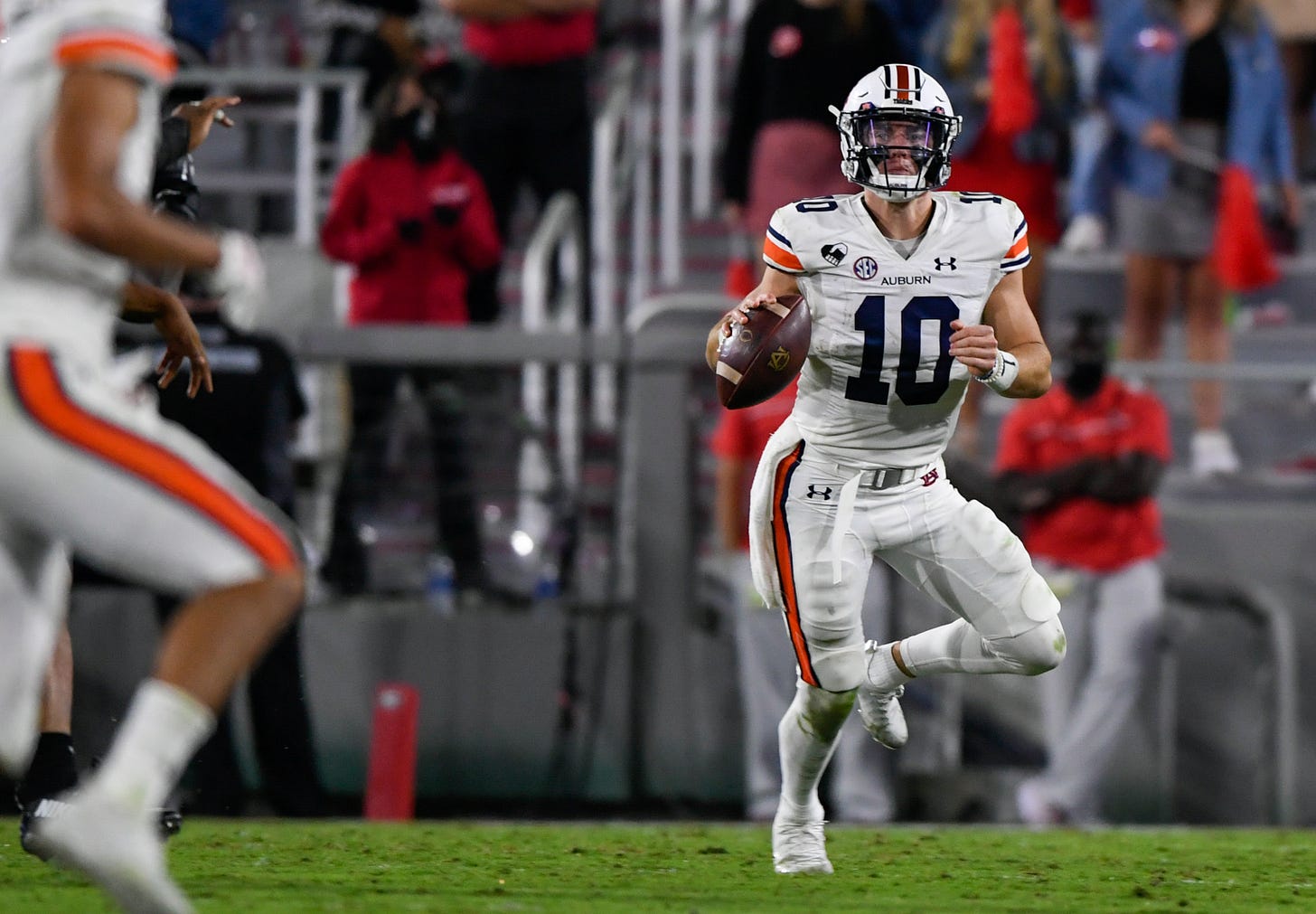 QB Bo Nix (Todd Van Emst/Auburn Athletics)
While it has irritated more than a few fans over the years, several notable Auburn offenses in the Gus Malzahn era have been able to overcome slow starts with midseason turnarounds.
And if that's going to happen again this fall, it better happen this weekend at Ole Miss.
The challenge of finding that turning point in 2020 is even more difficult than usual. There aren't any non-conference tune-up games to lean on. In Auburn's original schedule, it would have already played Alcorn State and Southern Miss. Instead, all the learning and adjusting has to come in the midst of an SEC-only slate.
But Malzahn's Tigers have been able to rebound on offense using conference matchups.
In 2013, Auburn learned its lessons from an early-season loss at LSU and went to a run-heavy attack for a win at Ole Miss, which was followed two weeks later by a yardage explosion at Texas A&M. In 2016, Auburn rolled up 543 rushing yards on Arkansas in the midst of a six-game w…
This post is for paid subscribers