Observations: Auburn 35, Ole Miss 28
The Tigers continue to live dangerously in 2020. But they were able to capitalize on breaks and make a few of their own in another win over the Rebels.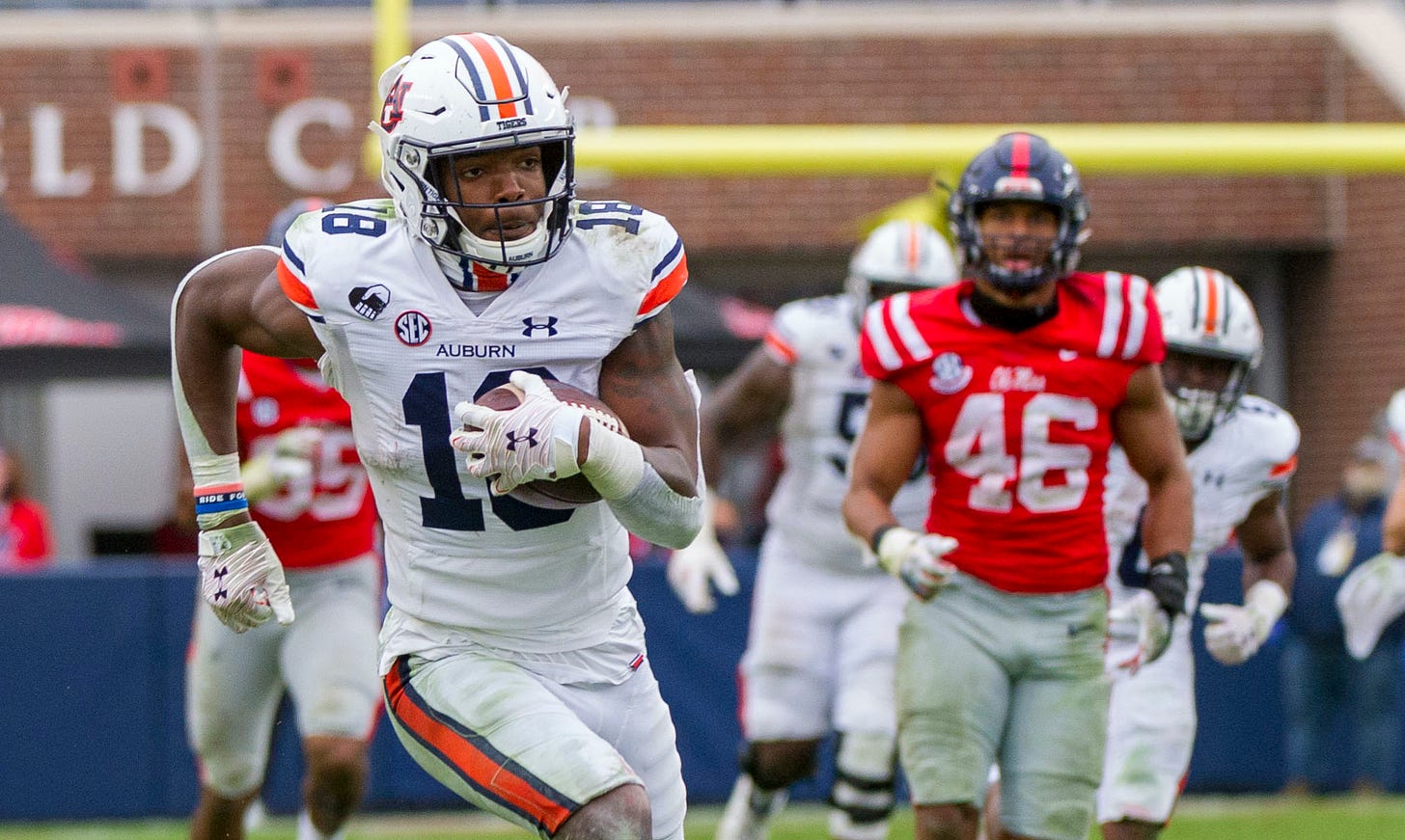 WR Seth Williams (Justin Ford/USA Today Sports)
Call it "same song, third verse" — and this one sounded much more joyful than the somber tone of the second one.
For the third week in a row, Auburn came down to the wire as a favorite against an SEC opponent. It needed a stop-score sequence to pull out the victory.
And for the second time in three games, th…
This post is for paying subscribers