Observations: Auburn 48, LSU 11
Gus Malzahn's team finally put it all together Saturday — on both sides of the ball — and delivered a much-needed blowout win over a major rival.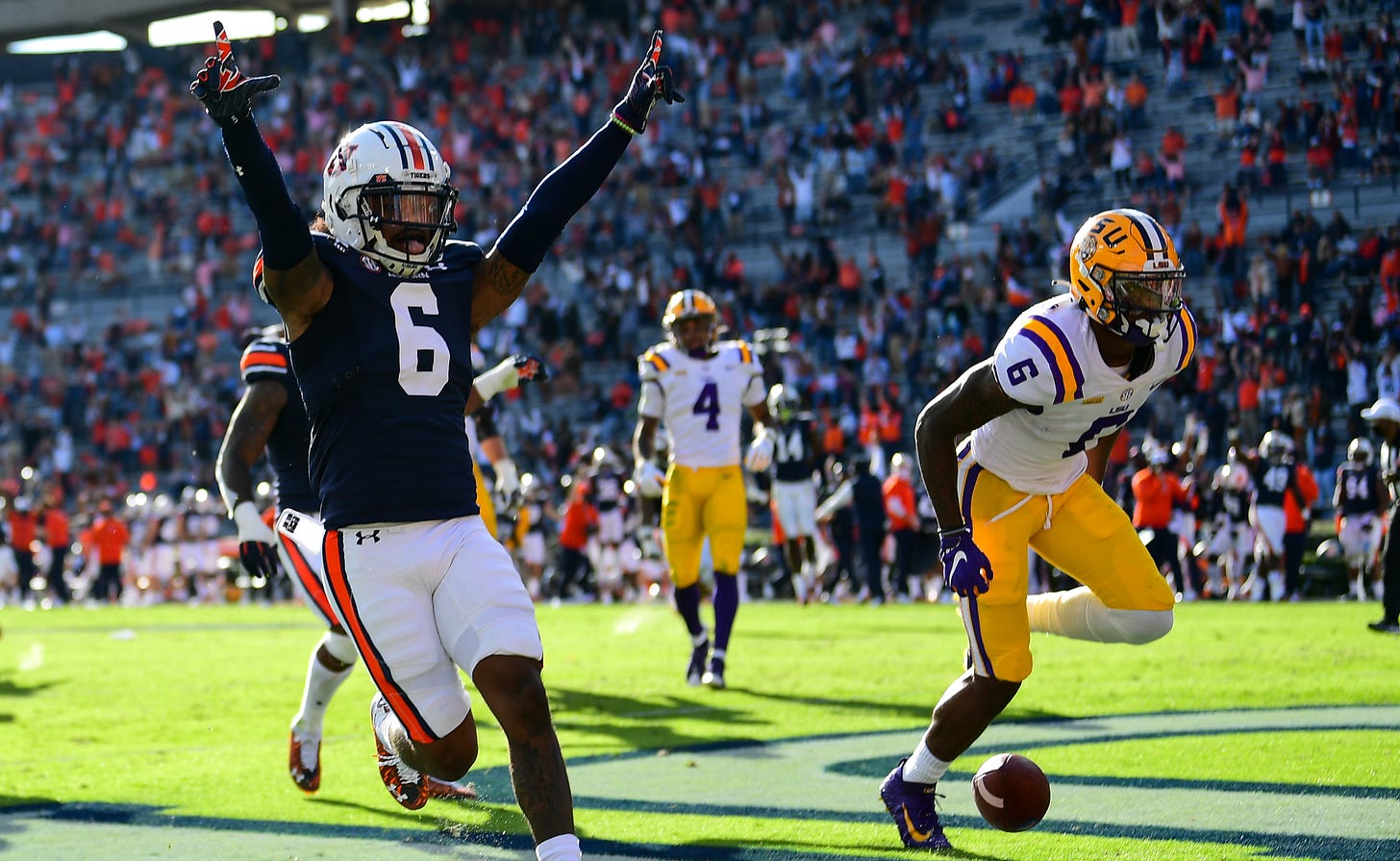 DB Christian Tutt (Shanna Lockwood/Auburn Athletics)
When Auburn entered the second quarter against LSU on Saturday, it had the feel of a classic showdown between the SEC West's two teams of Tigers. There were zero points on the scoreboard, and the highlights were at a minimum.
Then the next two quarters happened.
Auburn used big plays on both offense and defense to score seven touchdowns on the next eight times it had the ball in its hands. LSU got a late consolation prize against the backups, but the damage was done — Auburn had throttled LSU, 48-11.
"I'm real proud of our team," Auburn head coach Gus Malzahn said. "I'm real proud of our coaches. We've seen this team grow, and as a matter of fact, we've faced adversity. Here at Auburn, sometimes you face more adversity than at other places. We did that. We overcome it."
After an up-and-down first half of a bizarre 2020 season, Auburn put together one of its most dominant performances against a rival in recent history and set itself up fo…
Keep reading with a 7-day free trial
Subscribe to The Auburn Observer to keep reading this post and get 7 days of free access to the full post archives.