Observations: Georgia 27, Auburn 6
While it was the same old story for Auburn in Athens, there are still a lot of new developments to learn about these particular Tigers.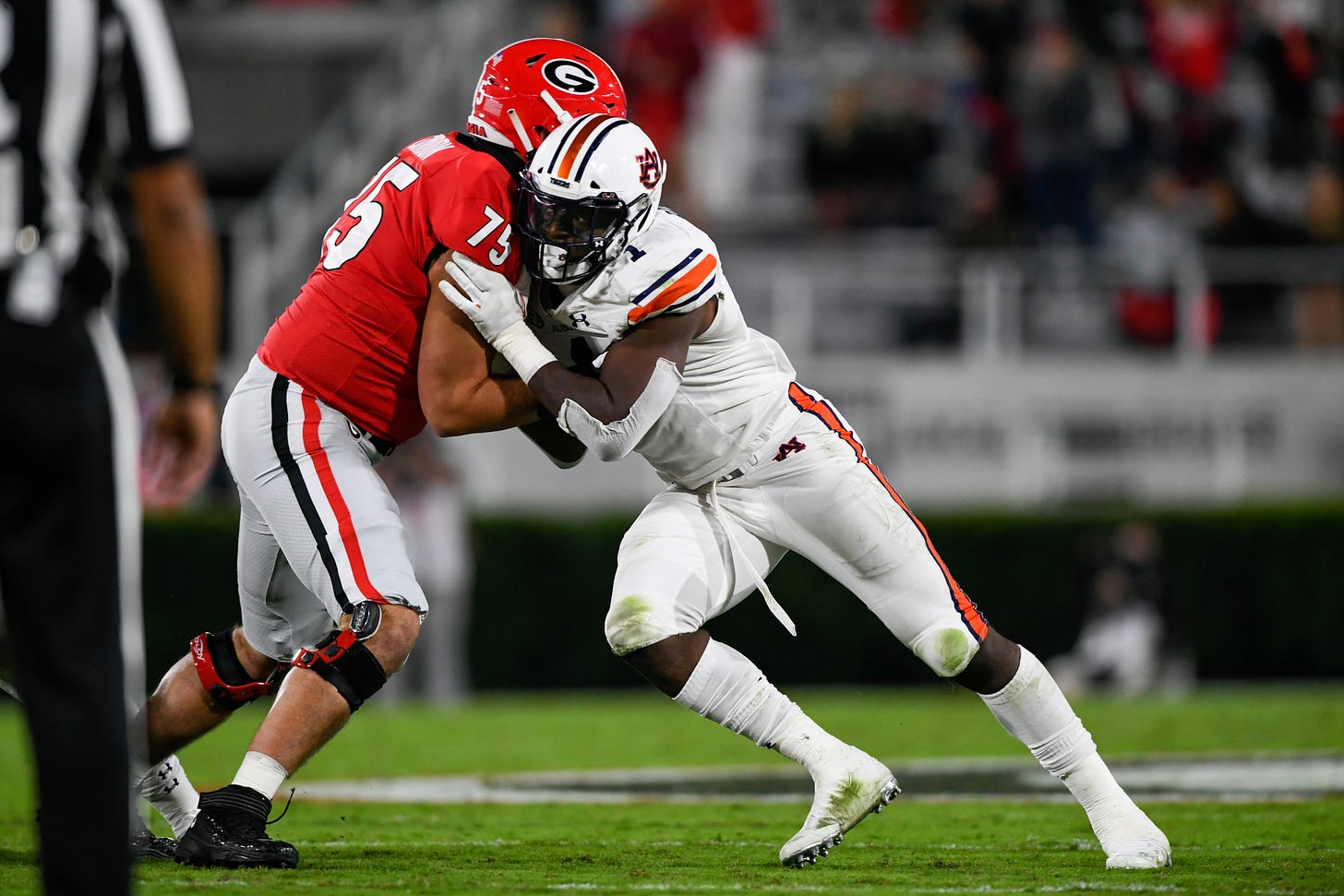 DE Big Kat Bryant (Todd Van Emst/Auburn Athletics)
Even though it came much earlier than usual, Saturday was still a typical trip to Athens for Auburn. 
The two key areas in which Auburn looked like it could have an advantage over Georgia coming out of Week 1 — line play and quarterback play — went heavily in the home team's favor, which led to a 27-6 loss that never felt that close.
After the game, Malzahn summed it up best in a few short sentences.
"They won the line of scrimmage," Malzahn said. "We really got whipped on all three phases. We got out-coached."
But the subscribers of The Auburn Observer pay their hard-earned money for more than just a few sentences. So here are six takeaways from the Tigers' latest nightmare trip to Sanford Stadium.
Auburn didn't do anything it had to do to beat a team like Georgia
No matter what Kirby Smart might say, there's a case to be made for Georgia as being the most talented team in the SEC. According to the 247Sports Team Talent Composite, no other …
This post is for paid subscribers