Observations: South Carolina 30, Auburn 22
Same song, different verse. Here are the five main takeaways from the hot-and-cold Tigers' loss to the Gamecocks away from home.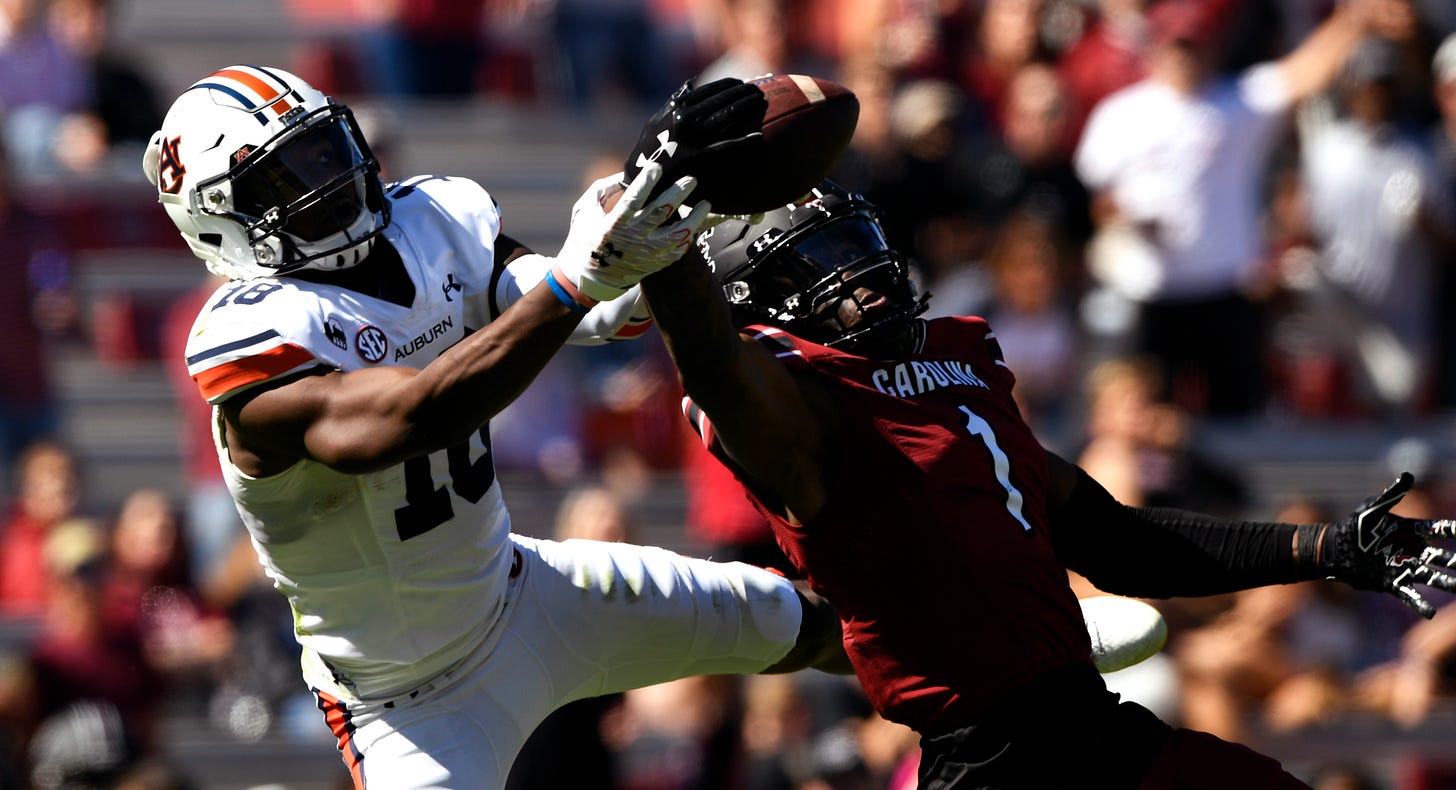 WR Seth Williams (Todd Van Emst/Auburn Athletics)
It's a pattern that should be well-established by now.
Auburn started off a game well, moving the ball on offense and slowing down its opponent on defense. Then, there were some big mistakes on major downs that caused the offense to suddenly cool off. During that time, the opponent was able to fight its way back into the game, then into the lead, against the defense.
Sometimes, the game ends with Auburn dramatically coming out on top. Sometimes, the game ends with Auburn showing a lot of fight but coming up short. Saturday was the latter result, but the way it got there is hard to differentiate from even some of the Tigers' victories in recent years.
Auburn is now 2-2, and the road is only going to get tougher from here. These are your top five postgame Observations from the Tigers' 30-22 loss at South Carolina.
The positives on offense are simply not enough
I don't like to refer to myself in the first-person while writing, but it's the on…
Keep reading with a 7-day free trial
Subscribe to
The Auburn Observer
to keep reading this post and get 7 days of free access to the full post archives.