What exactly has gone wrong for Auburn's defense on third downs?
The Tigers have been excellent at getting off the field under Kevin Steele. Through two games of 2020, though, they've had major issues in that department.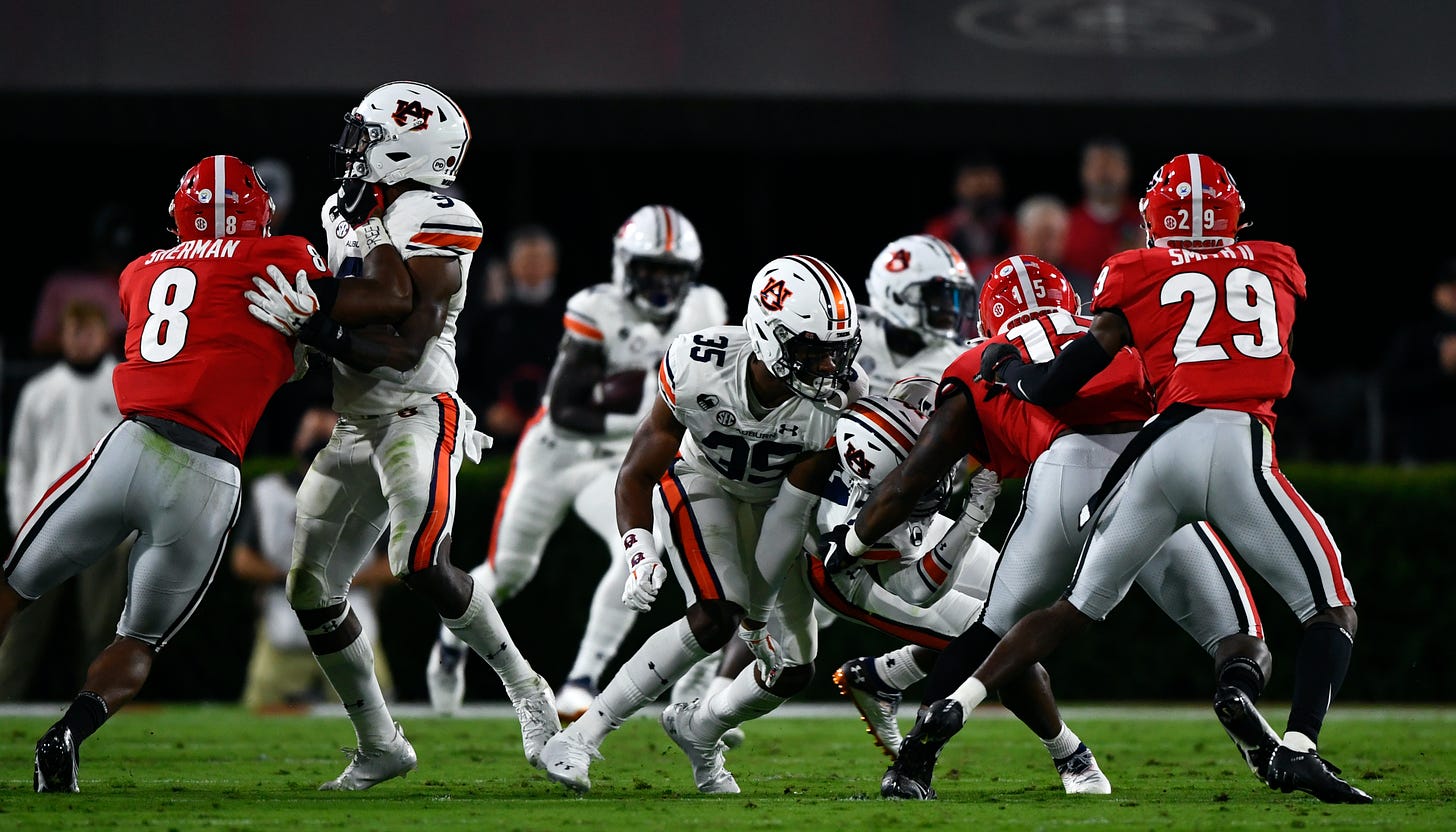 Auburn's defense vs. Georgia (Todd Van Emst/Auburn Athletics)
Since Kevin Steele's arrival at Auburn, third-down defense has been one of its strengths. Last season, the Tigers ranked eighth in the FBS in opponent third-down percentage. The three years before that, they finished 30th, 20th and 23rd.
Now, through two weeks of its 2020 season, Auburn is dead last nationally in that category. It ranks No. 74 in third-down defense out of 74 FBS teams that have played at least one game. The Tigers have allowed conversions on 63.64 percent of third downs, which is 6.5 percent more than Ole Miss, the next closest Power 5 team.
Last Saturday, Georgia converted on nine of its 14 third-down tries against Auburn. A week earlier, Kentucky converted eight of its 10 attempts in the first half alone.
"It was definitely hard to see (the third-down results) out there," linebacker Owen Pappoe said. "It was a struggle. But we're going to regroup and improve it in practice this week, and we're going to make s…
This post is for paid subscribers