What exactly has gone wrong for Auburn's defense on third downs?
The Tigers have been excellent at getting off the field under Kevin Steele. Through two games of 2020, though, they've had major issues in that department.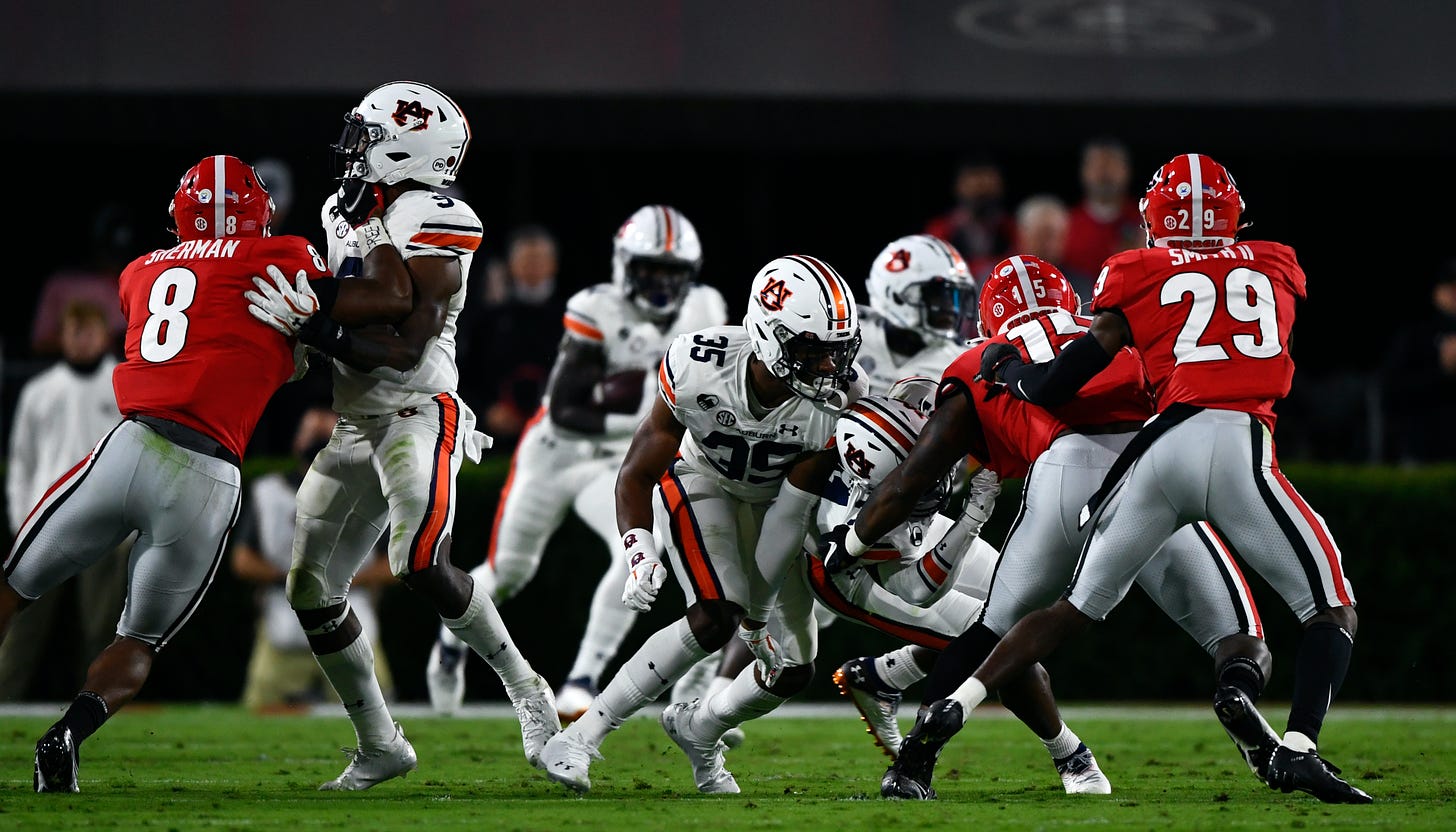 Auburn's defense vs. Georgia (Todd Van Emst/Auburn Athletics)
Since Kevin Steele's arrival at Auburn, third-down defense has been one of its strengths. Last season, the Tigers ranked eighth in the FBS in opponent third-down percentage. The three years before that, they finished 30th, 20th and 23rd.
Now, through two weeks of its 2020 season, Auburn is dead…
This post is for paying subscribers