Nov 1, 2020 • 1HR 6M
Episode 19: Neck, Meet Foot
Justin Ferguson and Painter Sharpless take you inside the stats, strategies and stories of Auburn football and basketball on The Auburn Observer Podcast.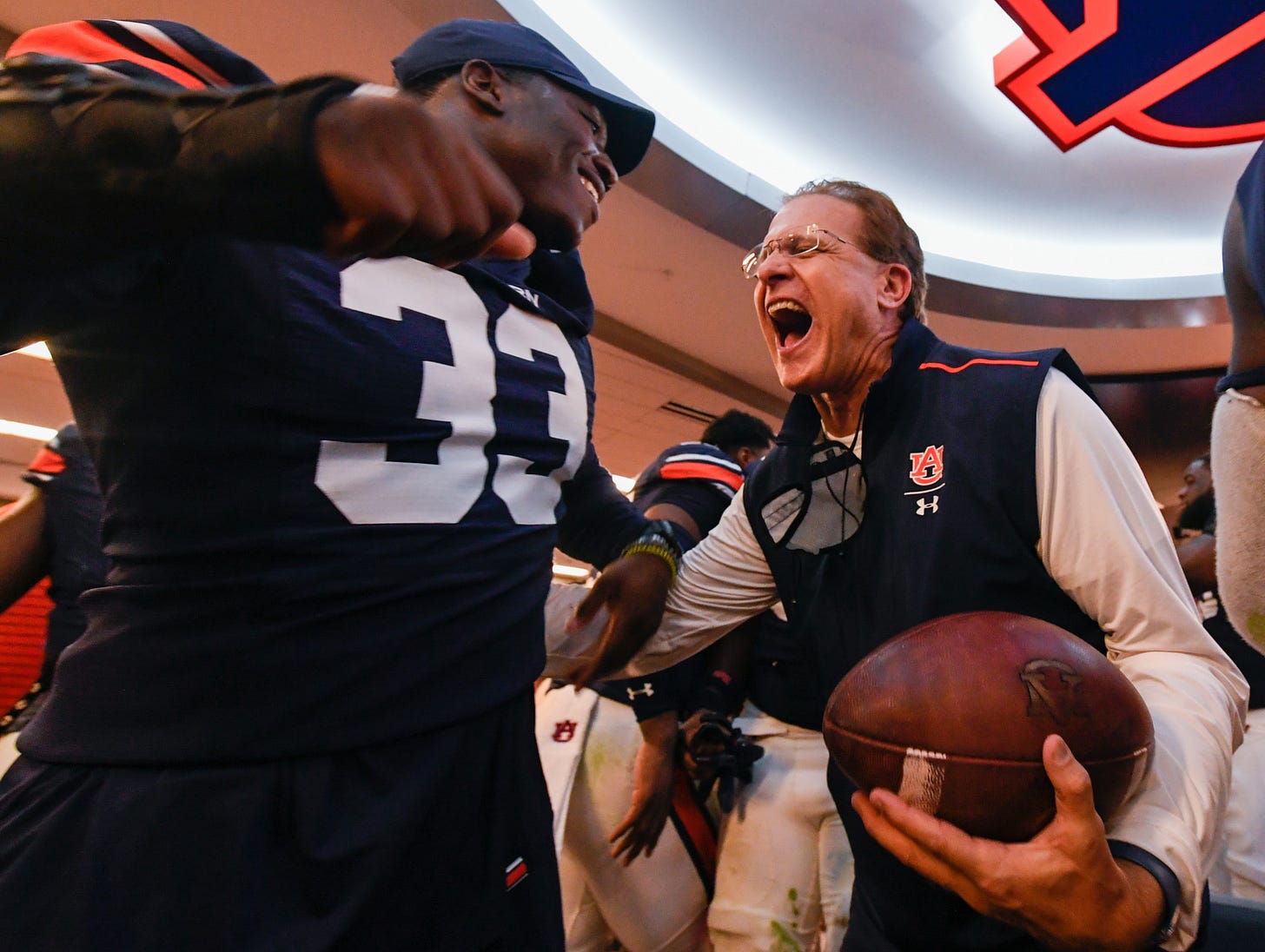 Justin and Painter review Auburn's 48-11 win against LSU. They discuss an offensive explosion, dominant defense and even some good tackling on special teams, which culminated in the program's most impressive win since 2017.
The Auburn Observer Podcast is available wherever you enjoy podcasts — Apple, Spotify, Stitcher and more. Rate, review and subscribe to support the show.
Follow Justin (@JFergusonAU) and Painter (@paintsharpless) on Twitter.
If you're receiving this free podcast episode via email and would like to upgrade to a paid subscription that gives you access to all stories, including the postgame Observations, and premium podcast episodes, you can do so by clicking the button below.
Photo credit: Todd Van Emst/Auburn Athletics