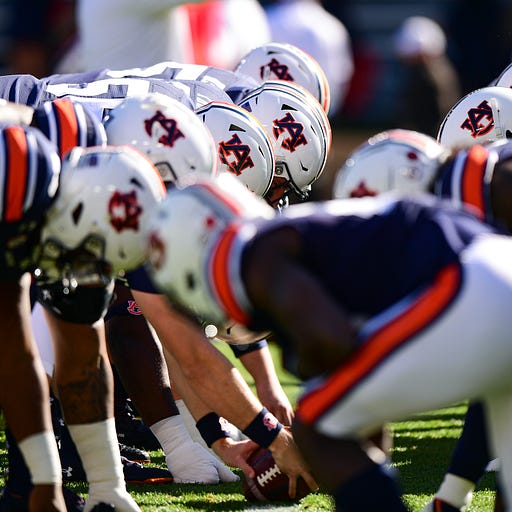 Dec 10, 2020 • 1HR 16M
Episode 30: "2021 better be lit"
This episode is for paid subscribers
Justin Ferguson and Painter Sharpless take you inside the stats and strategy of Auburn football and basketball on The Auburn Observer Podcast.
(Shanna Lockwood/Auburn Athletics)
Justin and Painter preview Auburn football's final game of the season against Mississippi State. Plus, they discuss whether Bo Nix and the offense can generate explosive plays, how the Tigers combat the Bulldogs stout run defense and ultimately what a win or loss means for Gus Malzahn and Auburn's football program. They end discussing Auburn basketball's Memphis matchup and what has been an impressive start to Justin Powell's career.
This premium episode of The Auburn Observer podcast is available to paid subscribers only. To add the premium feed to your favorite podcast app — basically all of them except for Spotify — click the "Listen in podcast app" option and add the feed to your app of choice. This new feed will include both free and premium episodes, so you can unsubscribe from the free feed to avoid clutter in the app.
Follow Justin (@JFergusonAU) and Painter (@paintsharpless) on Twitter.
This episode is for paid subscribers