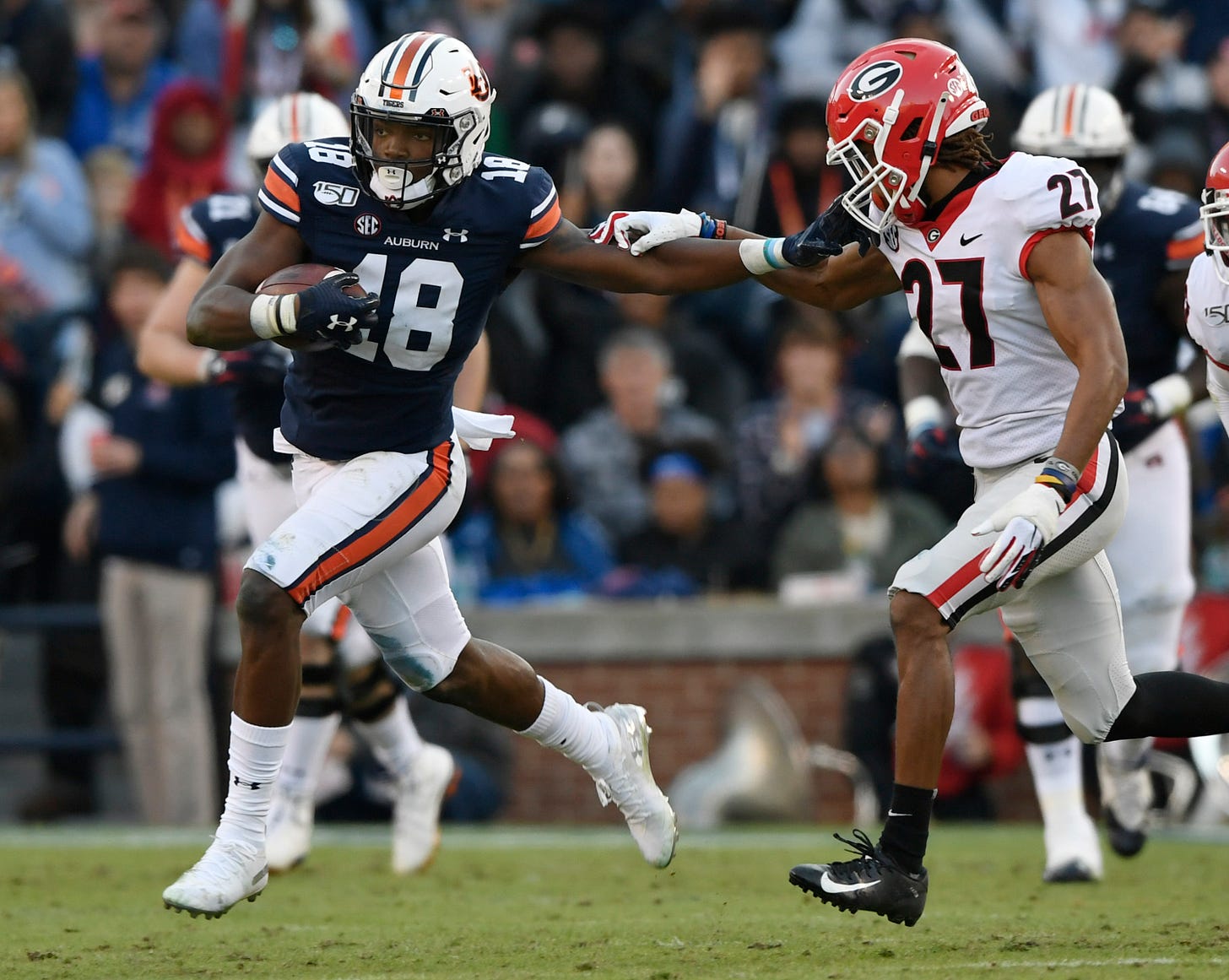 Justin and Painter talk to semi-retired sportswriter Ben Wolk about the Deep South's Oldest Rivalry. Plus, they ask: Is Bo Nix good? Twenty-four seven, three-sixty five, Georgia stays on Painter's mind. Kirby Smart recoils at the notion his team is the most talented in its conference. Ben airs grievances against Dan Mullen and adds recruiting stories from Auburn and Georgia's past and present.
This premium episode of The Auburn Observer podcast is available to paid subscribers only. To add the premium feed to your favorite podcast app — basically all of them except for Spotify — click the "Listen in podcast app" option and add the feed to your app of choice. This new feed will include both free and premium episodes, so you can unsubscribe from the free feed to avoid clutter in the app.
Follow Ben (@benjaminwolk), Justin (@JFergusonAU) and Painter (@paintsharpless) on Twitter.
Photo credit: Todd Van Emst/Auburn Athletics
This episode is for paid subscribers