Oct 11, 2020 • 59M
Episode 13: Consistently Inconsistent
Justin Ferguson, Dan Peck, Painter Sharpless and friends take you inside the stats, strategies and stories of Auburn football and basketball.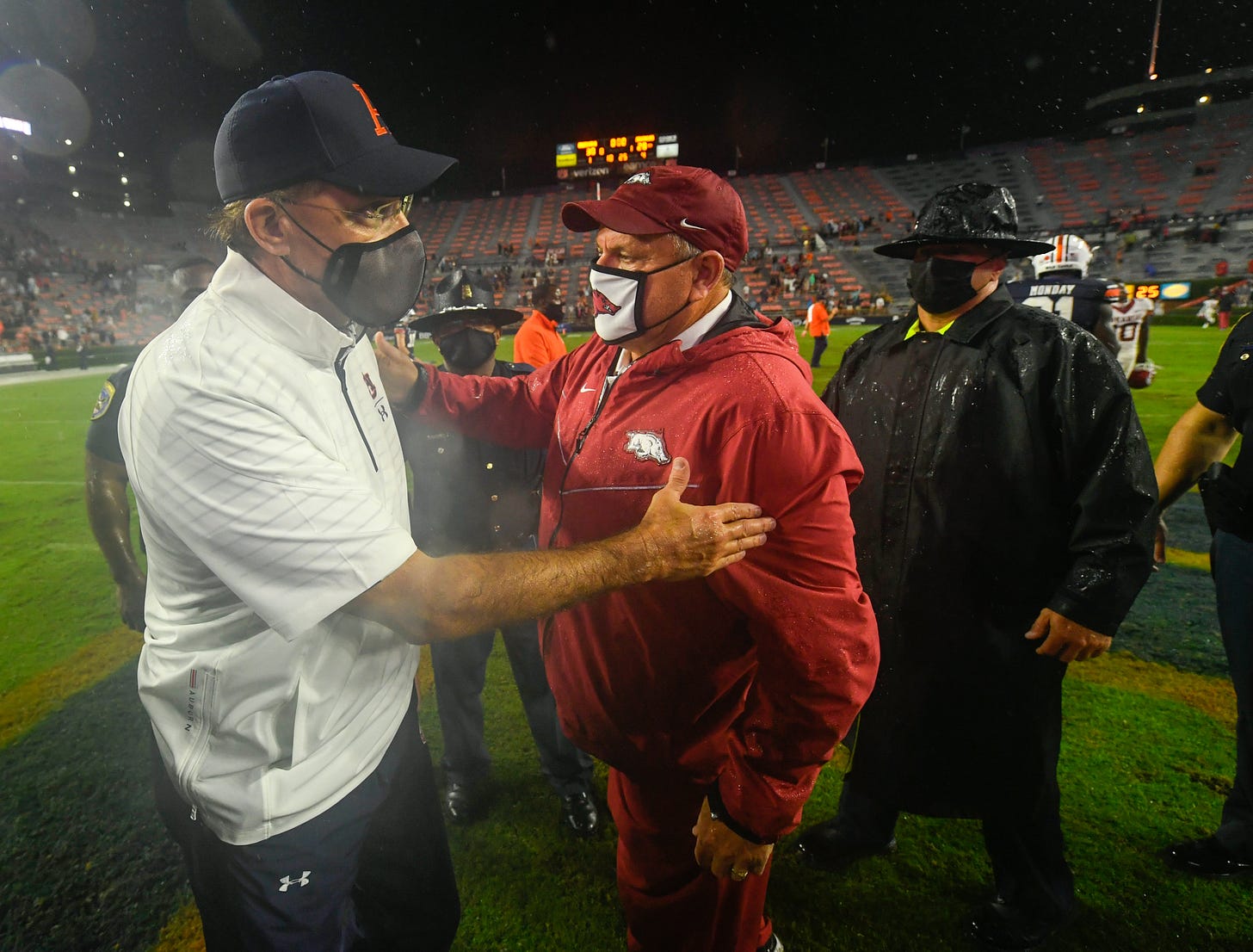 Justin and Painter review Auburn's 30-28 win against Arkansas. Plus, they re-examine expectations for 2020 while discussing the Tigers' biggest flaw. In much brighter conversations, they wrap up with talk about Auburn hoops and the latest pickup of 5-star Jabari Smith Jr. The guys also share a special 20 percent off promo code for you to buy awesome Auburn shirts at Homefield Apparel.
The Auburn Observer Podcast is available wherever you enjoy podcasts — Apple, Spotify, Stitcher and more. Rate, review and subscribe to support the show.
Follow Justin (@JFergusonAU) and Painter (@paintsharpless) on Twitter.
If you're receiving this free podcast episode via email and would like to upgrade to a paid subscription that gives you access to all stories, including the postgame Observations, and premium podcast episodes, you can do so by clicking the button below.
Photo credit: Todd Van Emst/Auburn Athletics