Oct 18, 2020 • 1HR 4M
Episode 15: Here We Go Again
Justin Ferguson, Dan Peck, Painter Sharpless and friends take you inside the stats, strategies and stories of Auburn football and basketball.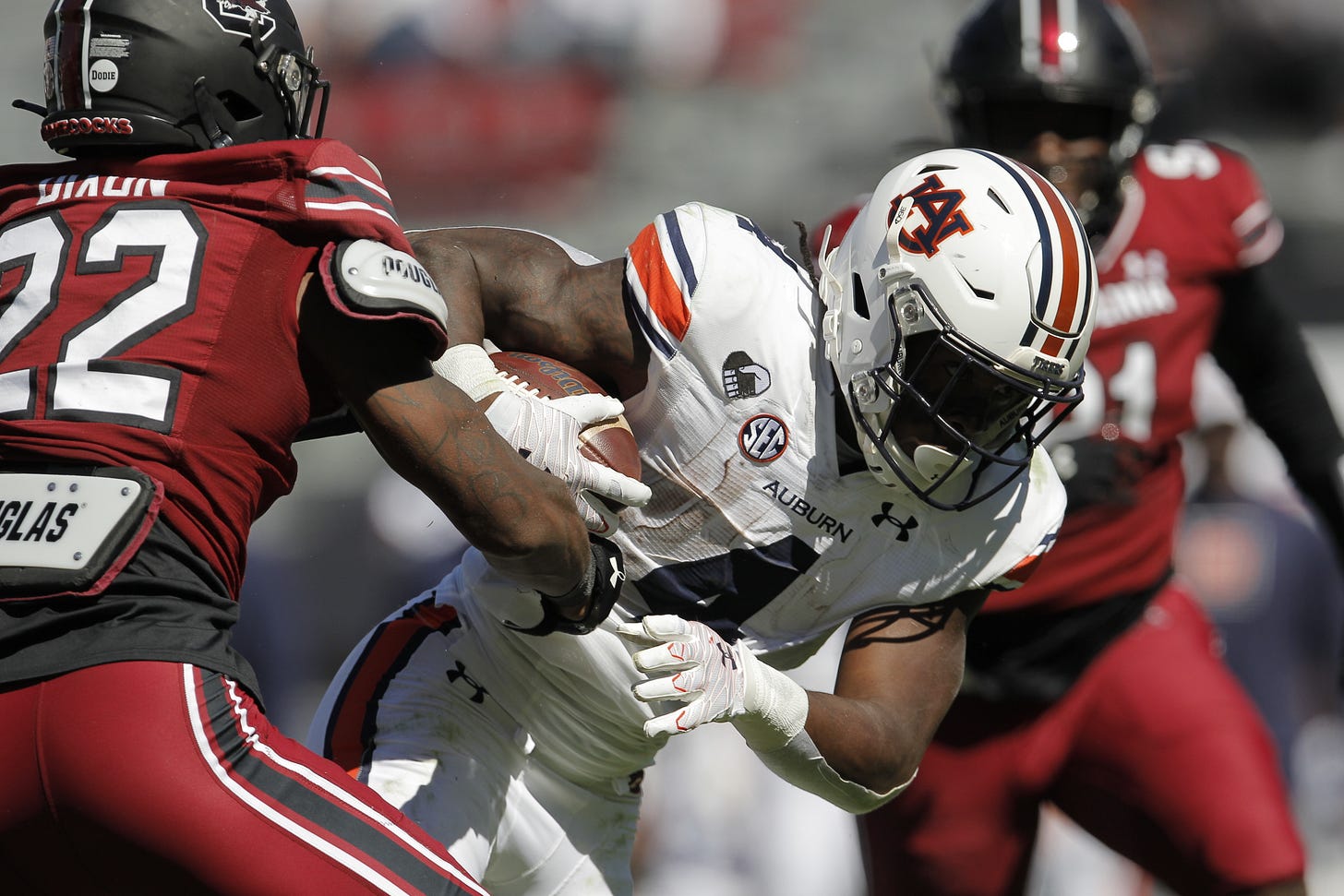 Justin and Painter review Auburn's 30-22 loss against South Carolina. Plus, they discuss the next step for Gus Malzahn, Bo Nix and the Tigers after another inconsistent offensive output. They talk about what went wrong for the 2-2 squad, where Chad Morris' offense found success and why promises of potential are not enough. On a positive note, basketball is near, as Bruce Pearl spoke to media members ahead of an auspicious 2020 season. The guys also share a special 20 percent off promo code for you to buy awesome Auburn shirts at Homefield Apparel.
The Auburn Observer Podcast is available wherever you enjoy podcasts — Apple, Spotify, Stitcher and more. Rate, review and subscribe to support the show.
Follow Justin (@JFergusonAU) and Painter (@paintsharpless) on Twitter.
If you're receiving this free podcast episode via email and would like to upgrade to a paid subscription that gives you access to all stories, including the postgame Observations, and premium podcast episodes, you can do so by clicking the button below.
Photo credit: Travis Bell/South Carolina Athletics