Sep 7, 2020 • 56M
Episode 3: It Had to Be a Wheel Route
Justin Ferguson, Dan Peck, Painter Sharpless and friends take you inside the stats, strategies and stories of Auburn football and basketball.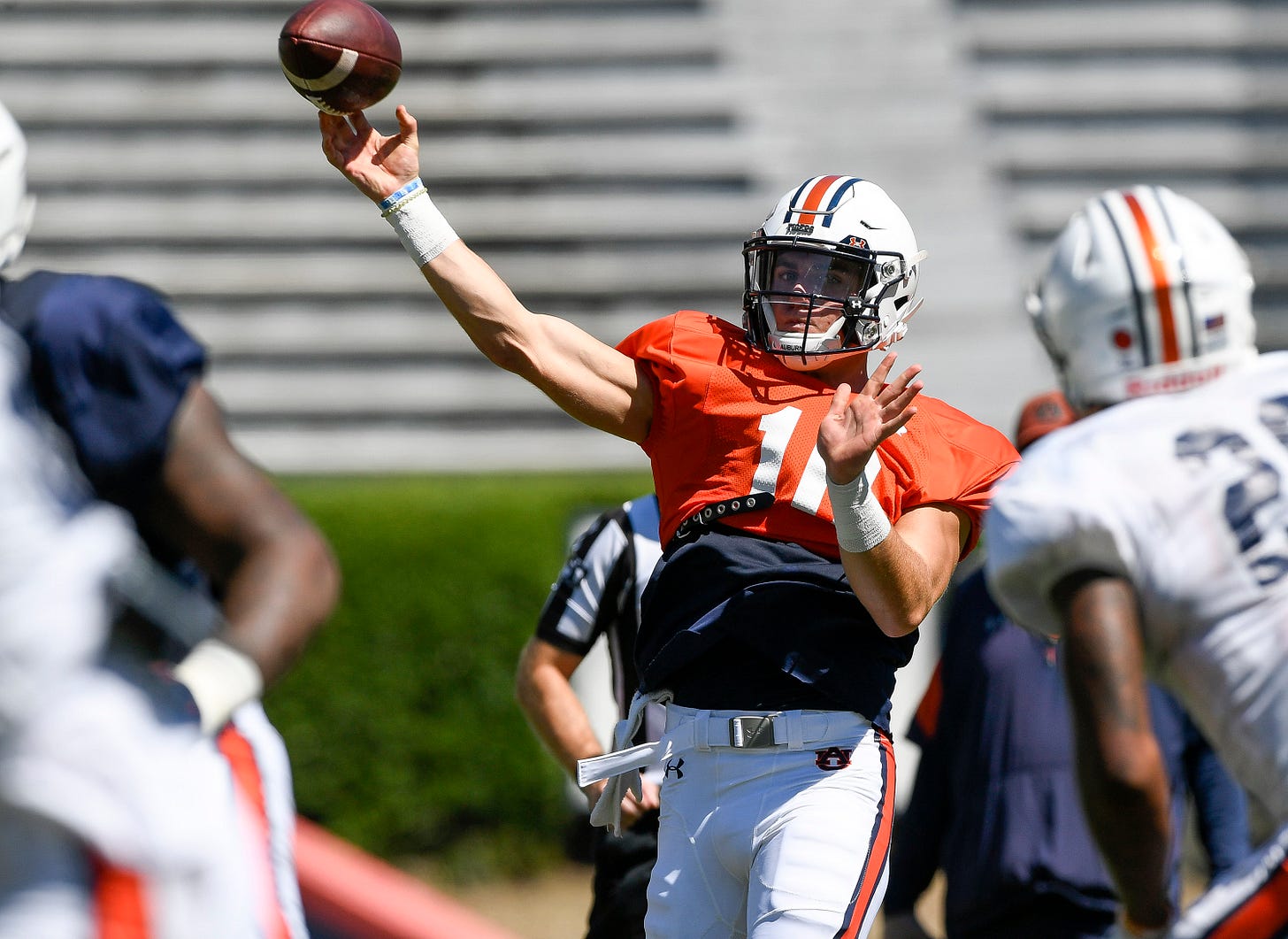 On this edition of The Auburn Observer Podcast, Justin and Painter talk about what we learned from the Tigers' week of practices and the second fall scrimmage. Plus, a breakdown of Bo Nix's progression and a deep dive into the Auburn linebacker corps' evolution under Gus Malzahn and Kevin Steele.
The Auburn Observer Podcast is available wherever you enjoy podcasts — Apple, Spotify, Stitcher and more. Rate, review and subscribe to support the show.
Follow Justin (@JFergusonAU) and Painter (@paintsharpless) on Twitter.
(Photo of QB Bo Nix: Todd Van Emst/Auburn Athletics)