Sep 11, 2020 • 1HR 2M
Episode 4: He Who Must Not Be Named
Justin Ferguson, Dan Peck, Painter Sharpless and friends take you inside the stats, strategies and stories of Auburn football and basketball.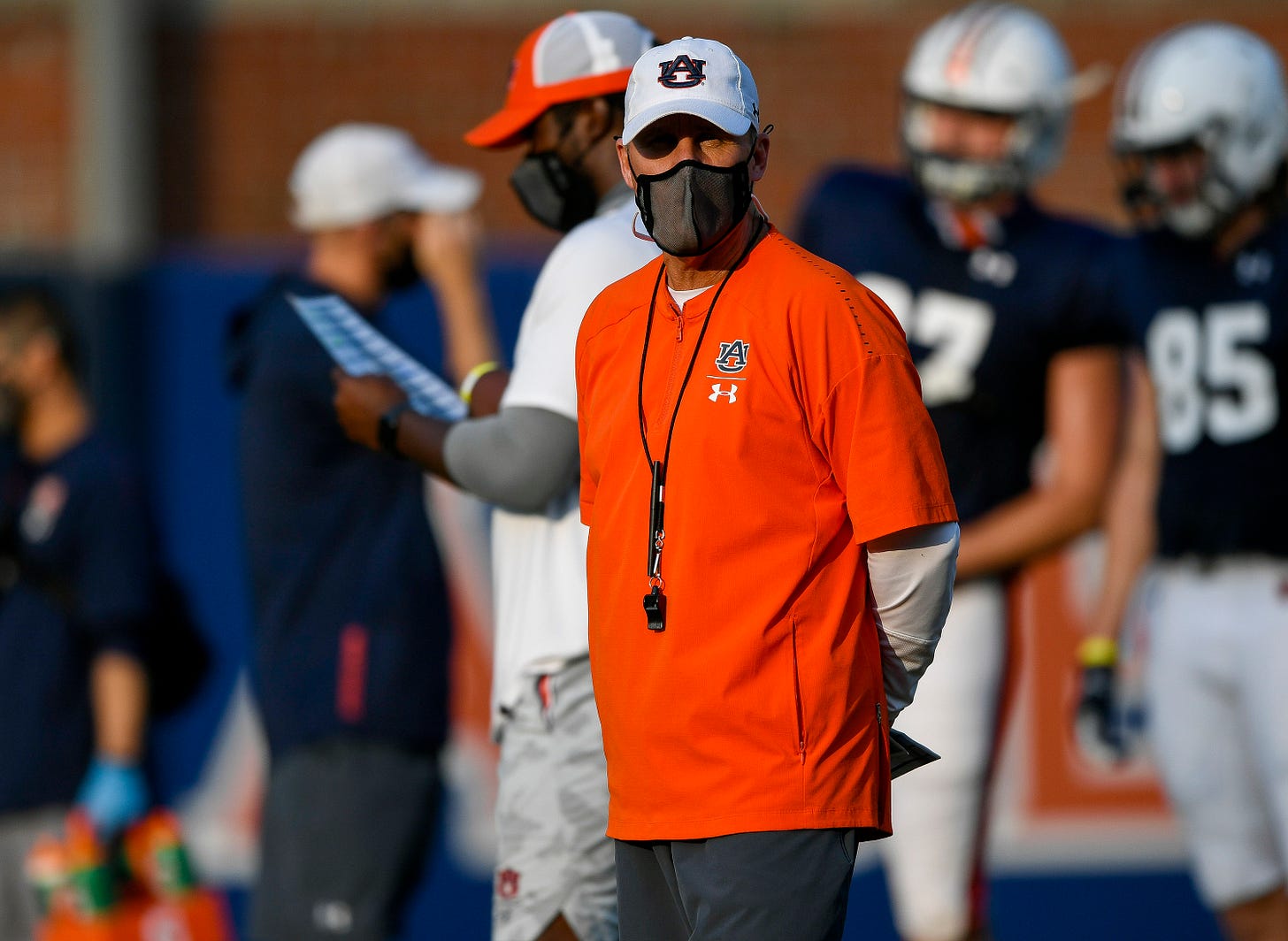 On this edition of The Auburn Observer Podcast, Justin and Painter break down what we learned from Auburn's coordinators: He Who Must Not Be Named and Kevin Steele.
Plus, the biggest thing keeping Auburn from joining college football's elite tier, an increased focus on explosive offense, as well as a look at past and present tight ends and H-backs. Also, a discussion of the defense's warranted confidence.
The Auburn Observer Podcast is available wherever you enjoy podcasts — Apple, Spotify, Stitcher and more. Rate, review and subscribe to support the show.
Follow Justin (@JFergusonAU) and Painter (@paintsharpless) on Twitter.
(Photo of OC Chad Morris: Todd Van Emst/Auburn Athletics)