Sep 14, 2020 • 1HR 16M
Episode 5: Live from the Frozen North
Justin Ferguson, Dan Peck, Painter Sharpless and friends take you inside the stats, strategies and stories of Auburn football and basketball.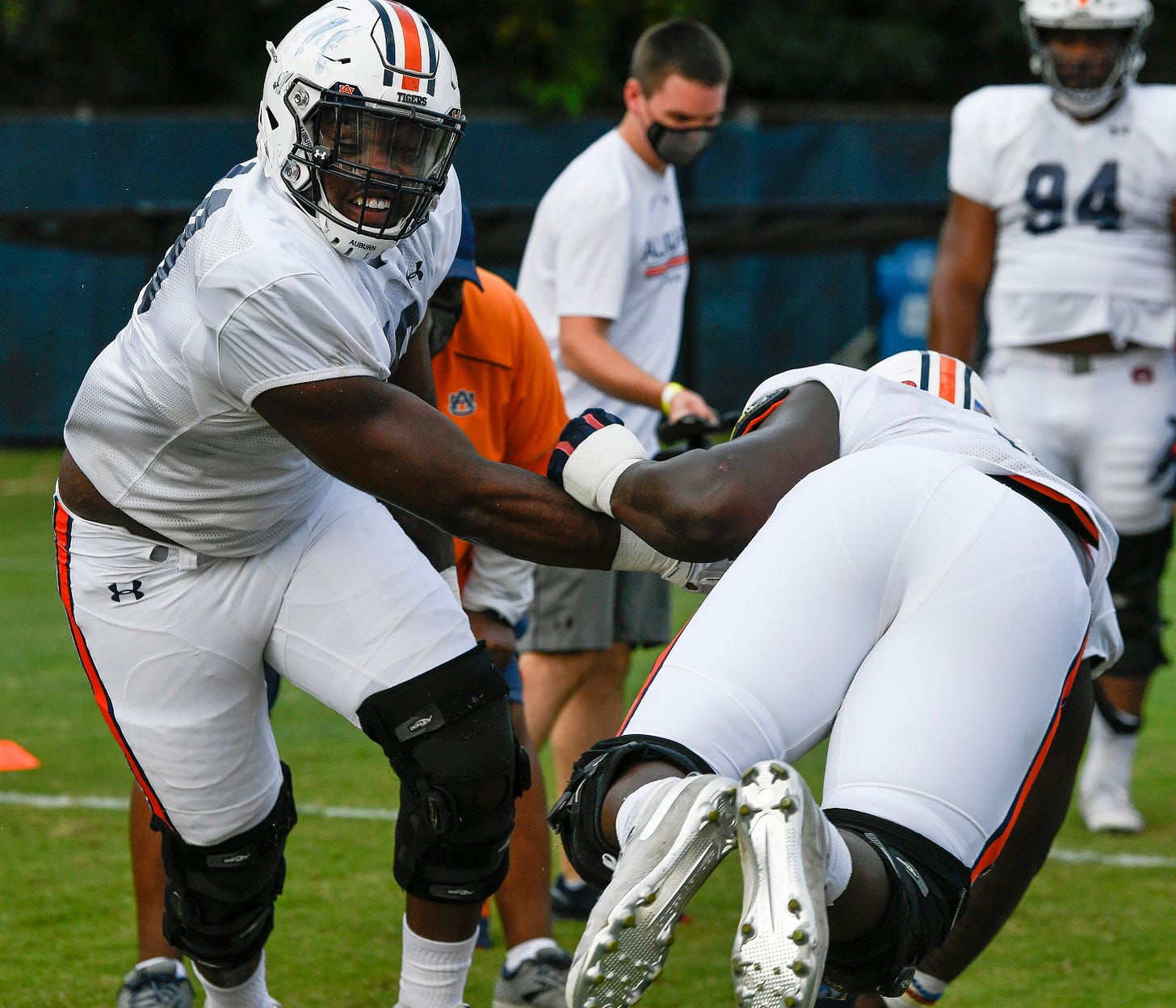 On this edition of The Auburn Observer Podcast, Justin and Painter talk about what we learned from the Tigers' week of practices and the third fall scrimmage. Plus, they break down Auburn's current wide receivers and take a look at past and present defensive tackles.
How confident can Auburn fans be that Gus Malzahn's program has proper depth to contend for an SEC title in 2020?
The Auburn Observer Podcast is available wherever you enjoy podcasts — Apple, Spotify, Stitcher and more. Rate, review and subscribe to support the show.
Follow Justin (@JFergusonAU) and Painter (@paintsharpless) on Twitter.
(Photo of Painter's favorite player, DT Dre Butler: Todd Van Emst/Auburn Athletics)