Sep 21, 2020
Episode 7: It's Finally Game Week
Justin Ferguson, Dan Peck, Painter Sharpless and friends take you inside the stats, strategies and stories of Auburn football and basketball.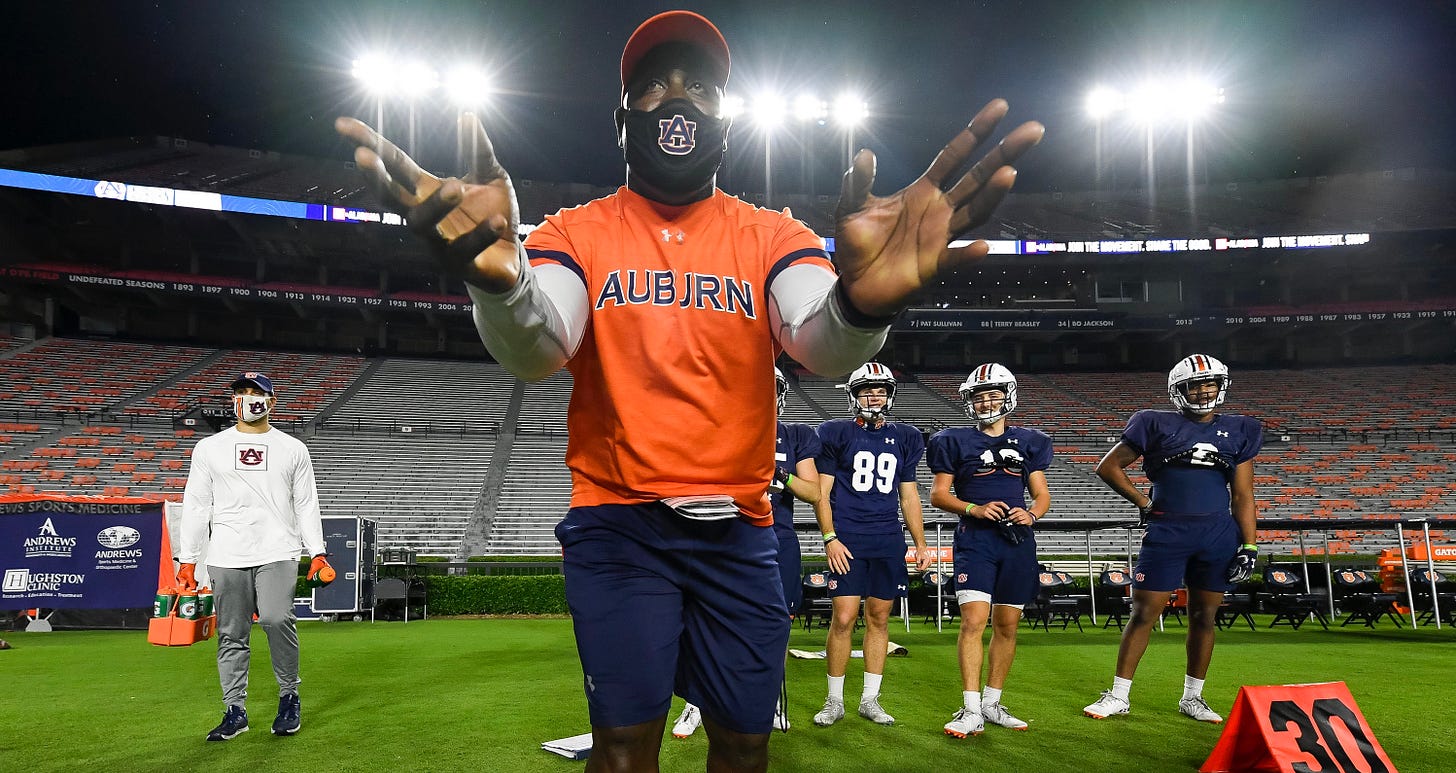 Justin and Painter preview Auburn's schedule and a strength vs. strength matchup that could decide the Tigers' opener against UK. Plus, they discuss an another impressive weekend for former Tigers in the NFL — including Cam Newton's monster SNF performance. The guys also share a special 20 percent off promo code for you to buy awesome Auburn shirts at Homefield Apparel.
The Auburn Observer Podcast is available wherever you enjoy podcasts — Apple, Spotify, Stitcher and more. Rate, review and subscribe to support the show.
Follow Justin (@JFergusonAU) and Painter (@paintsharpless) on Twitter.