Sep 25, 2020
Episode 8: Kentucky's Field Trip
Justin Ferguson, Dan Peck, Painter Sharpless and friends take you inside the stats, strategies and stories of Auburn football and basketball.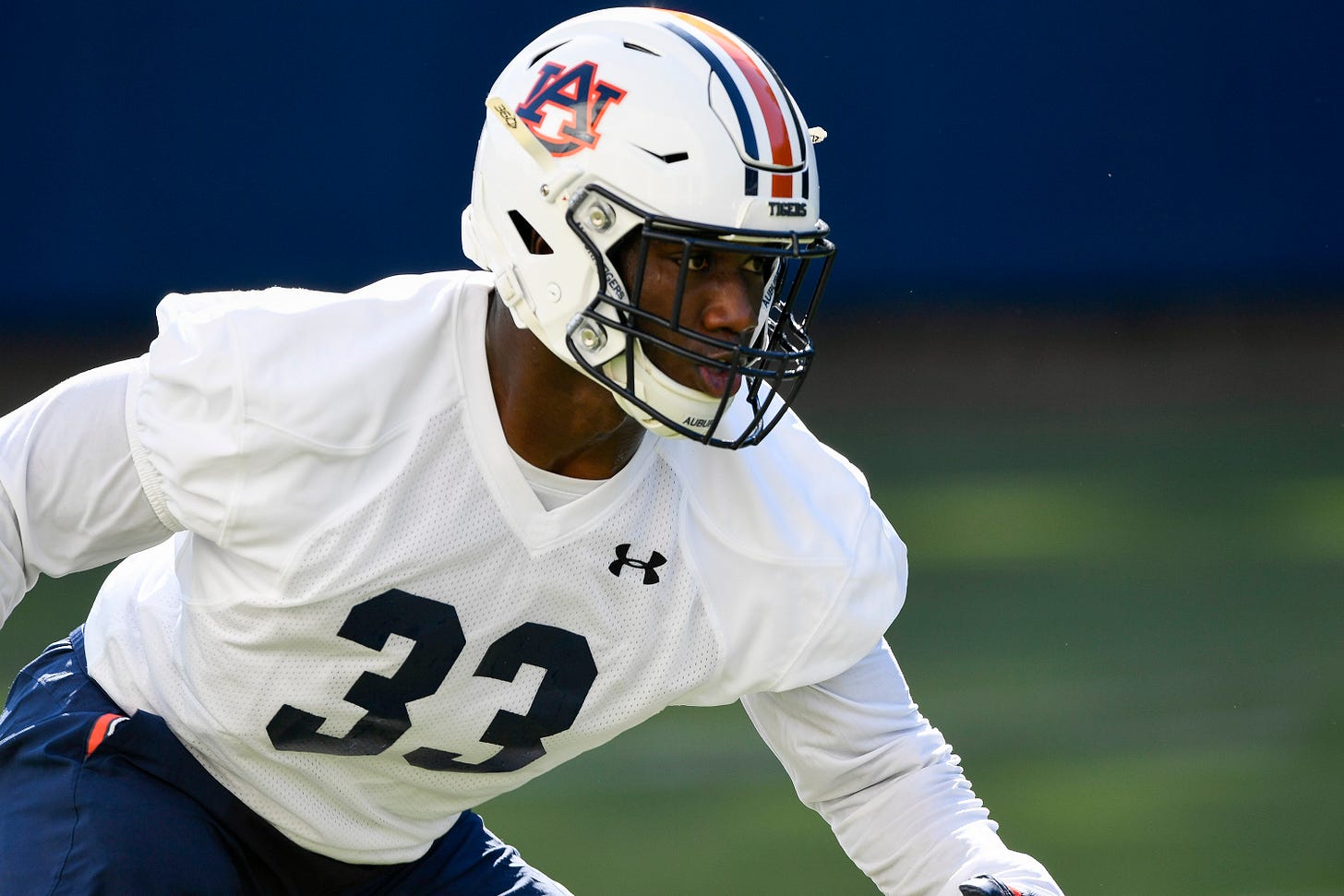 Justin and Painter discuss two surprises on Auburn's 2020 depth chart. Plus, what Auburn's offense looks like built around Bo Nix's strengths and how Kentucky's effective but potentially one-dimensional attack will be limited by the Tigers' defense. The guys also share a special 20 percent off promo code for you to buy awesome Auburn shirts at Homefield Apparel. (Note: For some reason, the audio makes it sound like we're in a fishbowl for the second half of the podcast. Our apologies — and we're glad that this is a free one!)
The Auburn Observer Podcast is available wherever you enjoy podcasts — Apple, Spotify, Stitcher and more. Rate, review and subscribe to support the show.
Follow Justin (@JFergusonAU) and Painter (@paintsharpless) on Twitter.
Photo credit: Todd Van Emst/Auburn Athletics