Sep 27, 2020 • 1HR 7M
Episode 9: What was all the hype about 🧐?
Justin Ferguson, Dan Peck, Painter Sharpless and friends take you inside the stats, strategies and stories of Auburn football and basketball.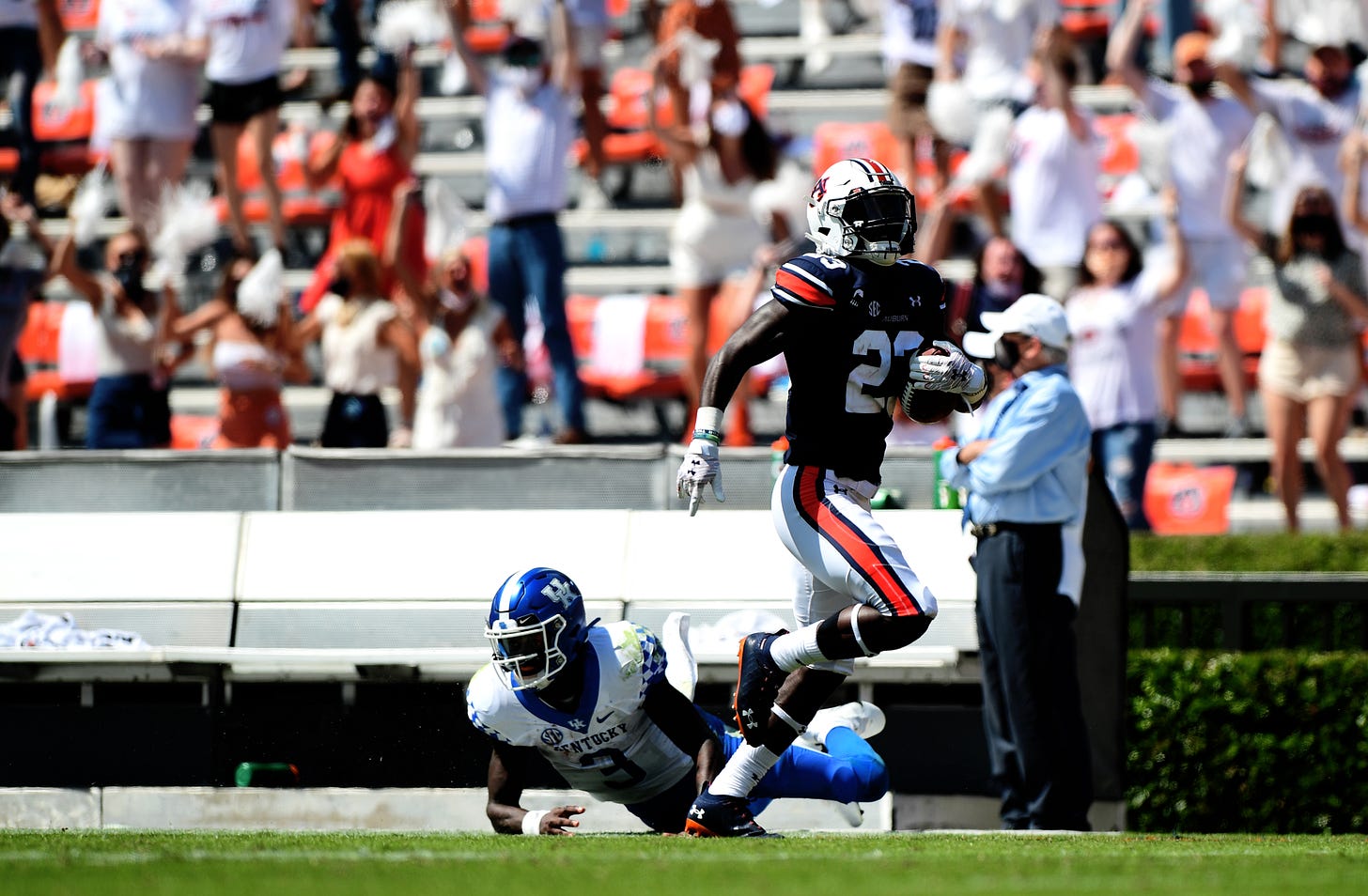 Justin and Painter review Auburn's 29-16 win against Kentucky. Plus, they discuss Bo Nix and Seth Williams' stellar performances, impressive adjustments, the Tigers' clean play and — yeah — Roger McCreary is an NFL-caliber corner. The guys also share a special 20 percent off promo code for you to buy awesome Auburn shirts at Homefield Apparel.
The Auburn Observer Podcast is available wherever you enjoy podcasts — Apple, Spotify, Stitcher and more. Rate, review and subscribe to support the show.
Follow Justin (@JFergusonAU) and Painter (@paintsharpless) on Twitter.
Photo credit: Todd Van Emst/Auburn Athletics