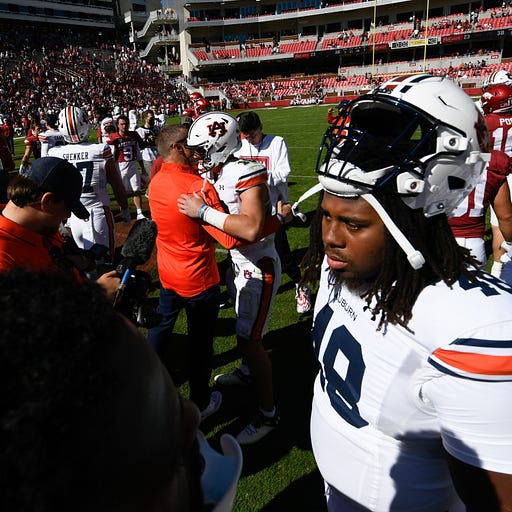 Oct 21, 2021 • 1HR 4M
Episode 119: Let's Win the Bye Week
Justin and Painter tackle off-week topics for Auburn football before diving into the preseason projections for Bruce Pearl's basketball team.
This episode is for paid subscribers
Justin Ferguson and Painter Sharpless take you inside the stats and strategy of Auburn football and basketball on The Auburn Observer Podcast.
(Todd Van Emst/Auburn Athletics)
Justin and Painter talk about why Auburn football's open week came at a perfect time. They look around the SEC and discuss how it's important for the Tigers to find some much-needed stability in what could be a stretch of uncertainty for the league. Then they switch over to basketball, taking a closer look at the preseason projections.
To add the premium feed to your favorite podcast app — basically all of them except for Spotify — click the "Listen in podcast app" option and add the feed to your app of choice. This new feed will include both free and premium episodes, so you can unsubscribe from the free feed to avoid clutter in the app.
Follow Justin (@JFergusonAU) and Painter (@paintsharpless) on Twitter.
This episode is for paid subscribers